Six years ago, Acer was struggling, their product mix was wrong, Alienware was the #1 PC gaming brand, then along came new management, followed by a totally new PC range, then came the Predator gaming brand.
Today Acer is a PC gaming powerhouse and at their New York reveal today, the #1 gaming brand rolled out a new generation Predator gaming range with most of their new range set to become the benchmark for gaming enthusiasts.
The highlight of Acer's gaming line up is the Predator X desktop, while this is still undergoing some tweaks but whrn it does hit high street stores later this year Acer is confident that it will become the ultimate desktop for hard core gamers.
With its dual Intel Xeon processors more commonly found in top end servers and all powerful CAD and video editing workstations this machine is packed with processor power.
Some say it's overkill for a gaming machine but when killing is counted in milliseconds and you need the ultimate video rendering this is the machine that seriously excited hard core gaming writers at Acers New York reveal.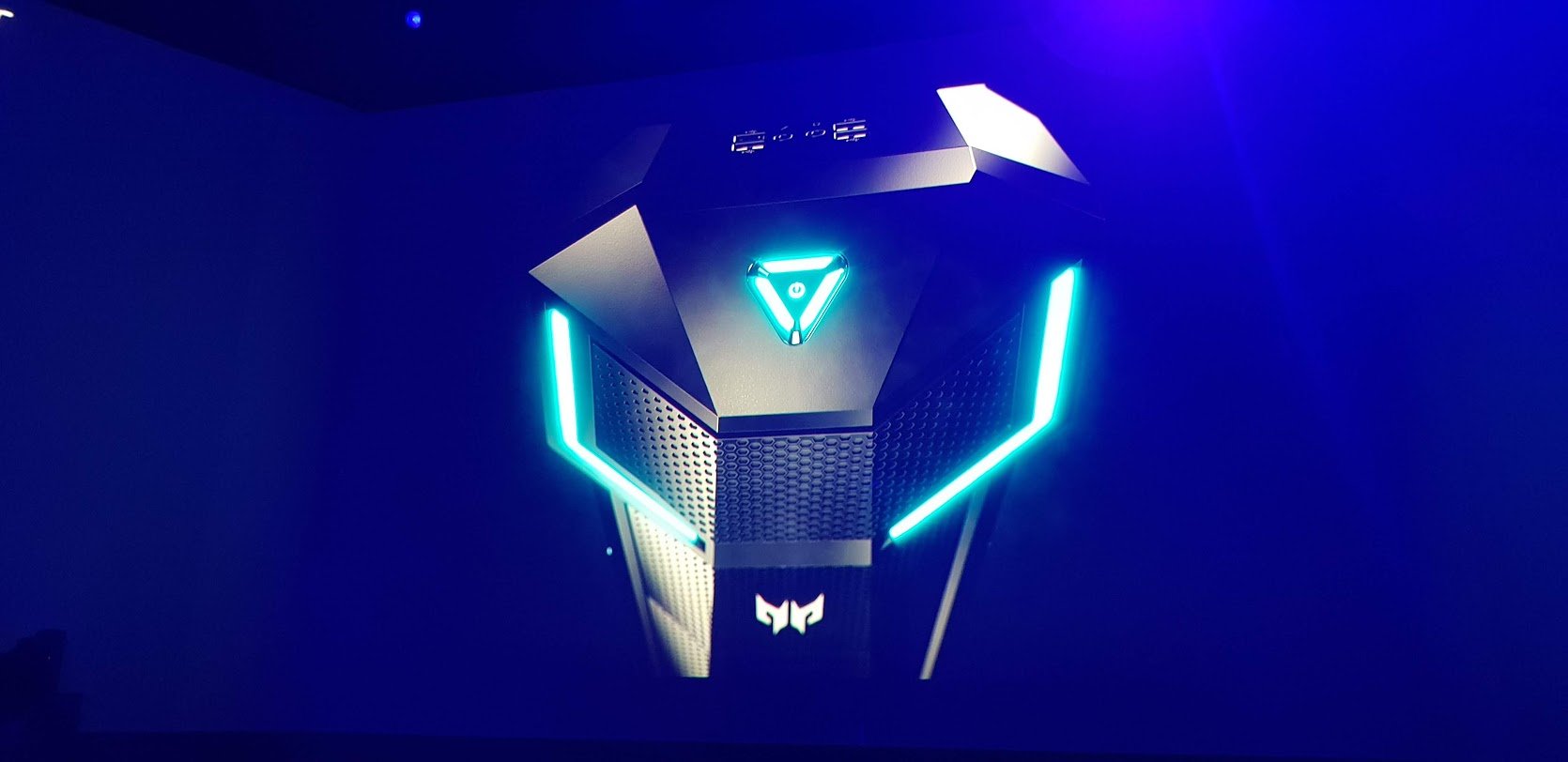 And for those who want a top end gaming machine but don't need dual core Xeon processors Acer has an all-new gaming range built around Intel's new Core+ CPUs, which come with Intel Optane memory built in.
At the top end of this category is the Predator Helios 500, a 17.3-inch monster laptop with up to an overclockable Core i9 processor. You can configure this beast with up to 64GB of RAM and either 1TB of SSD storage or a 2TB spinning drive.
There is also an overclockable GeForce GTX 1070 graphics and either a 1080p 144Hz screen or a 4K panel.
Stepping down in size there is the Helios 300 which comes in a new colour white, along with a white bag and matching mouse.
The "chic" white-and-gold colour scheme along with a faster 144Hz display is aimed at the style conscious consumer who wants a great looking machine that has a lot of grunt under the bonnet said one Acer executive.
It's not as powerful as the Helios 500 but it does have a Core i7 chip, GTX 1060 video and 512GB SSD option (or 2TB disk).
Australian pricing for the new Acer range has not been announced.
For those who prefer a desktop box over a notebook Acer is releasing the Predator Orion 3000 and 5000 workstations that come in a tower configuration.
You can configure with whatever your budget extends to.
From a Core i7, dual GeForce GTX 1080 Ti card and 3TB of storage (plus a 512GB SSD), to a smaller Core i5 chips and GTX 1050 graphics card.
Then there is the Nitro 50 which maxes out at a Core i7 and GTX 1070 but includes features such as a Qi wireless charging pad.
Both the Orion 5000 and Nitro 50 will be launched in Australia in the second half of the year.
Laptop, Acer, Gaming, Gear, Predator, Computer, PC, corei9, helios500, nitro50, personal computing, personalcomputing, predatorhelios500, predatororion3000, predatororion5000
---