Amazon has unveiled their new Kindle device, the second-generation Oasis.
The upgraded e-book device has a 7″ (an increase on last model's 6″ display), 300ppi display and is the first Kindle to have a water-proof design.
The new Oasis will make personalising the device easier than ever. New features to be included in the e-reader are new font sizes bold settings and accessibility options.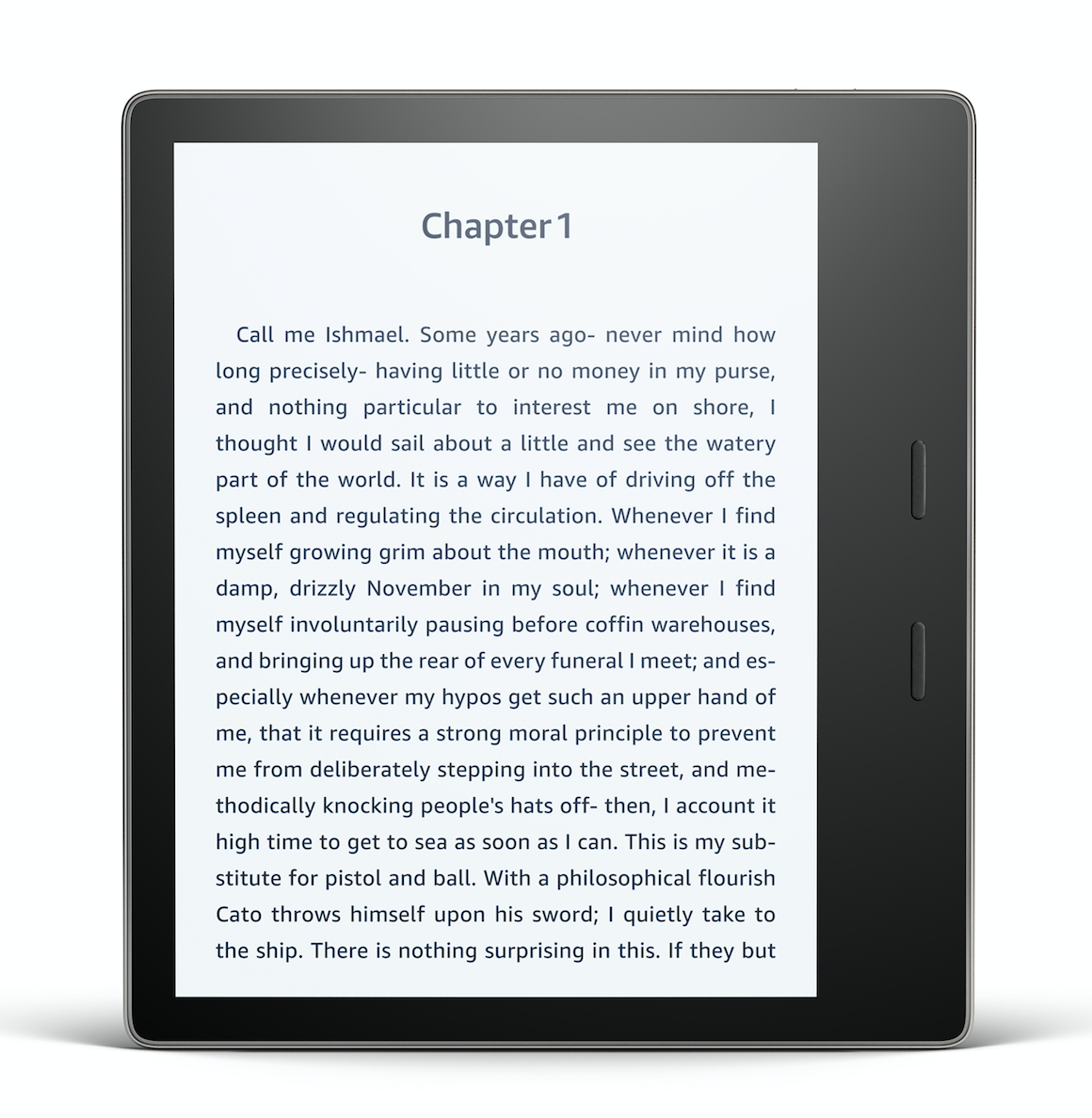 These settings join familiar features Word Wise, Time To Read (which calculates how long the chapter will take to read based on the user's history and activity with the device) and Vocabulary Builder that Kindle users enjoy.
The Oasis is available in two models, the 8GB with Wi-Fi support and the 32GB with cellular connectivity.
An Audible app has been built in, though the device doesn't feature any speakers, meaning users will need to stream audio books through Bluetooth to headphones or speakers.
The Kindle offers over one million books, some of which are available to Kindle users well before retail release.
The Kindle Oasis is available for pre-order online now at JB Hi-Fi and Officeworks for $389AUD and the 32GB device for AUD$529. The new Oasis ships at the end of the month, and replaces the first-generation Oasis model.
Amazon has four Kindle devices in their e-book lineup: the original Kindle, the Kindle Paperwhite, Kindle Voyage and the Oasis.
---