With Apple launching its most expensive yet at a maxed-out price of over $80K, a sneak peek at Dell's workstation offering could see you mortgaging your house.
In Australia, the Austin, Texas assembled Apple Mac Pro, starts at a price of $9,9999 or $10,749 for the upcoming server rack version.
However, once you start adding extra bits you reach staggering prices of up to $84,778.00 with Magic Mouse 2 and Magic Trackpad 2, and $640 wheels.
This doesn't take into consideration the additional cost of the Pro Display XDR which will set you back $8,499 for the standard model and $9,999 for the nano-texture glass.
Just be careful when cleaning that nano-texture glass, because according to Apple, you can only use 'dry polishing cloth that comes with your display to wipe dust or smudges off the screen'.
While Apple does enjoy charging for extras, it's not clear how much a replacement cloth would cost.
If you thought that was the end of the bill, you'd be wrong, as the separately sold 'Pro Stand' will cost you $1,699, or if you want to VESA mount it, you'll need the adapter for $349.
Also, if you want Apple Care on top of that, it'll be an additional $699, bringing the total cost for an Apple Mac Pro to a whopping $96,476.
Those complaining about the monstrous price of this Apple beast should take a look at the high-end Dell offering.
The Precision 7920 Desktop Workstation has an opening price range of $7,079 to $13,779.00.
However, if you want to max out the Precision 7920 Desktop Workstation, then you'll need some deep pockets since it will set you back over $200,000 for 3TB of DDR4 RAM.
To put that into comparison, the Apple Mac Pro offers a maximum RAM configuration of up to 1.5TB for $40,000.
If you wanted to add 1.5 TB to the Dell Precision 7920 it will cost you $101,074.60 with the Dell competitor.
To add in Triple NVLink Quadro graphics cards it will cost you a crazy $62,752.80.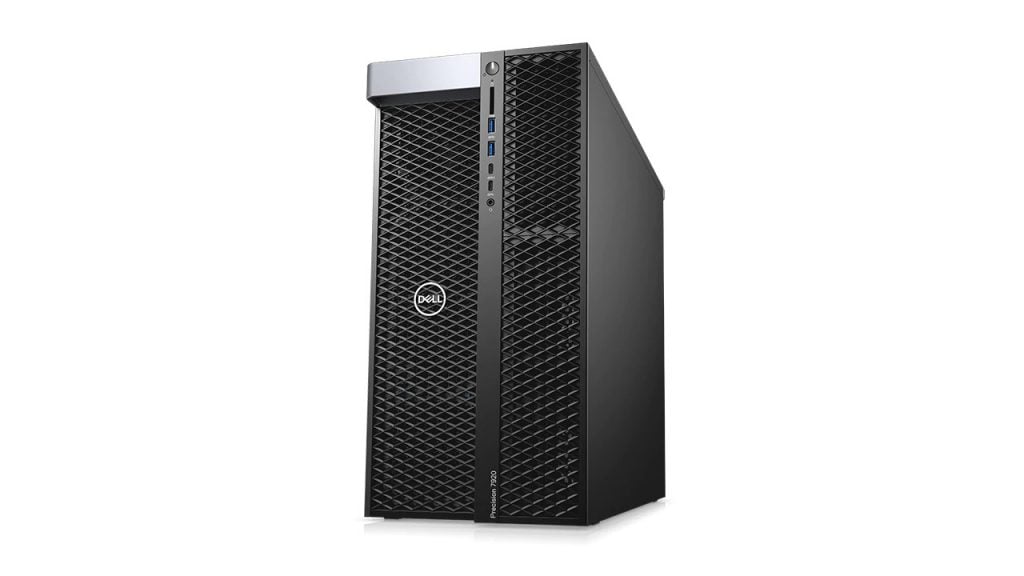 ---