There is nothing like the taste of defeat to get the juices going, especially in the technology market where product evolution and the ability to play the brand game is a critical criteria when looking for success in the brutally competitive communication market.
Taiwanese smartphone company HTC who yesterday celebrated 20 years in the smartphone business, is one of those Companies who in the past have witnessed success in the smartphone market only to see it evaporate as Apple and Samsung poured millions into playing the brand game a tad better than HTC.
Their slump from being a cock a hoop smartphone Company that others turned to, to manufacture their devices is set to claw back their past glory with a complete overhaul of the company's development processes, research and development and above all marketing.
Today HTC who yesterday celebrated their 20th anniversary rolled out a brand-new smartphone the HTC U 11, this device is not only cutting-edge it introduces next-generation smartphone technology that is not yet available in any other smart phone.
They are literally putting "the squeeze" on the likes of Apple and Samsung with a device that introduces a whole new way to turn a device on and off, by simply squeezing the bottom half of the new U 11 you can also take pictures by simply squeezing the device while a longer squeeze sitches one from a front facing to the back facing camera.
The device also has a superior audio, and a camera which in early testing up against the Samsung S8+ and the LG G6 delivered a significantly better picture.
This is no gimmick design aimed at attracting attention to a device like what LG did with their modular G5, this is technology which coupled with the voice activation, and artificial intelligence capability that this smartphone delivers creates a new benchmark for smartphone designers.
On top of this HTC has built on their reputation to deliver advanced audio and a smartphone.
Their BoomSound technology found in past HTC models was recognised as being among the best audio ever found in a smartphone, the micro-drilled grills at the top and bottom of a HTC smartphone housed underneath dual front-facing speakers that delivered superior sound, this was a real breakthrough when it came to improved sound from a device. HTC was also the first phone Company to deliver High Res audio in a device.
Standing in the sound chambers at HTC R+D labs I suddenly realised that this Company took sound seriously and their new noise cancelling technology found in the HTC U 11 is another breakthrough from the Taiwanese company.
Not only have they delivered new noise cancelling headphones that come bundled with their HTC 11 they have developed audio technology that cuts out ambient noise when using one of their devices in a noisy restaurant, cafe, or in a crowded office.
It's one of those breakthroughs that seems obvious when you think about it: sound is directional, so of course it makes sense to place the speakers facing the listener and it makes sense to introduce noise cancelling technology, so why is it that neither the new Samsung S8 or the LG G6 has this technology?
With the HTC U11 there is also a new version of their USonic technology that combines active noise cancellation with the ability to tune audio to your unique hearing.
While other headsets focus more on obtaining great sound quality, HTC engineers claim that they overlook the fundamentals.
They claim that everyone's hearing structures are different which is why they have introduced new USonic earbuds that map the inner ear with an advanced sonar-like technology and then adapt the sound profile to your unique biology.
They claim that this creates an incredibly personal and optimised listening experience with audio shaped specifically for your ears.
The HTC U11 camera has achieved one of the highest rankings in the DxOMark score, making it one of the best cameras in the history of DxOMark rankings.
Their new multi-axis optical and electronic stabilization system and super-fast autofocus in all lighting conditions makes the camera quick, the pictures I shot with this camera alongside the same images shot on an S8+ and the LG G6 really stood out, they were sharp and truly reflected the detail and colours of the original image.
When it comes to video shooting HTC have introduced continuously on HDR Boost that eliminates lag while delivering new white balance enhancement and a major reduction in noise.
While their work under the bonnet is impressive HTC design and engineering staff have put their best work on display with the development of a new glass material that has allowed them to introduce a range of standout colours for the HTC U11.
As a standalone item the toughened glass is quite heavy despite the device which is also waterproof being quite light.
Overall this is a unique standout smartphone and when walking the production lines of the HTC factory one realises that this company is not only using quality component such as dedicated amplifiers and digital signal processors, coupled with proprietary software developed by their audio engineers, there are also using a mix of robotics and thousands of humans to check and then double check every process of the manufacturing process.
It also leaves one wondering what went so terribly wrong with the Samsung Note 7 and their massive battery failure.
HTC's quality control process goes right down to weighing the final box containing the new HTC U 11, to make sure that every component has been packed into the final product going on sale at Australian retailers.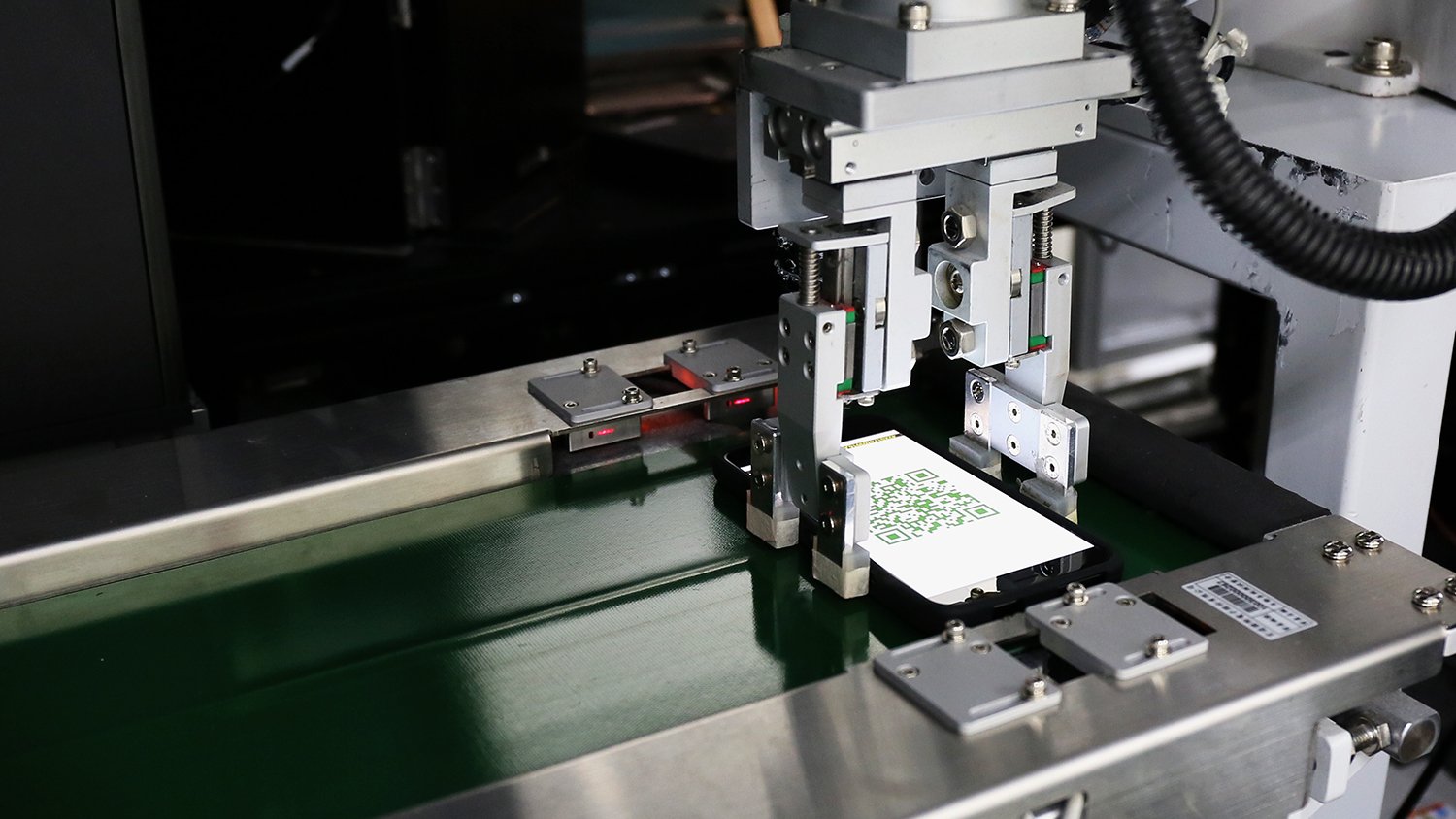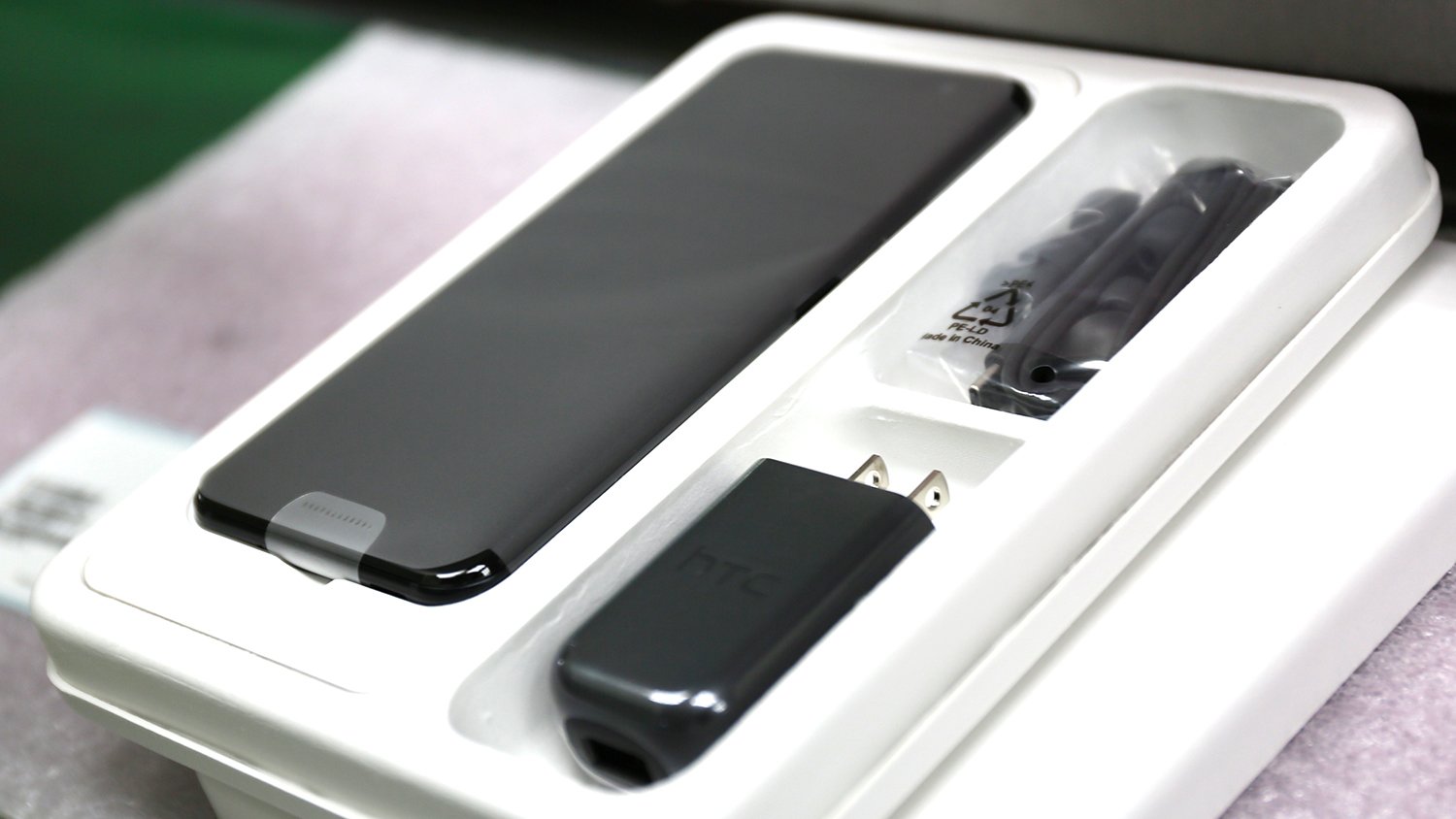 All that is needed to put this device at the top of the smartphone pecking order is a marketing campaign that convinces consumers to go and look at the device, because once they do I am convinced that will buy it.
It is also a smartphone that is going to make it very hard for Apple to claim that they have the best smartphone out there with their iPhone 8.
For full details on this device go here.
HTC, HTC U, Smartphone, Sense Companion, HTC U 11, U 11, Technology, Flagship, DXO Mark, Liquid Surface, HTC Sense Companion, High-End Smartphones
---