Bang & Olufsen has announced a special edition version of the Beosound 1 speaker inspired by New York's famous skyline due to arrive later this month.
The Beosound 1 New York Edition is an aesthetic redesign of the distinct cylindrical form of the original Beosound 1 released in 2016.
The limited-edition speaker is a purely aesthetic change developed inside Bang & Olufsen's 50-year-old aluminium factory in Struer, Denmark.
B&O aims to capture the energy of the NYC skyline through a B&O patent-pending process to create a gradient effect from black to aluminium.
Extruded aluminium parts are first milled, polished, and anodised, before the second round of processing that creates the gradient effect.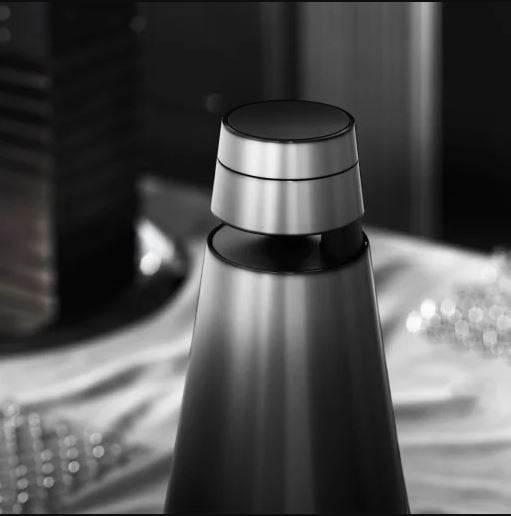 The speaker is built with the same 360 degree sound dispersion system plus five microphones that independently analyse the sound source to produce better audio.
The portable speaker can be easily integrated into a multiroom system, with compatibility across Google Cast, Bluetooth and Airplay 2.
Only 1200 units of the limited edition US$2750 (AUD 4001) speaker will be produced due to the labour-intensive nature of this process of creating the gradient surface.
A docking station (254.68 AUD) is also available enabling easy charging for both indoor and outdoor listening.
B&O stores are expected to receive the Beosound 1 New York Edition in Australia late-September, with limited availability.
---