Bose has launched it's brand new 700 series of Noise Cancelling headphones, representing the most significant leap since the introduction of the QuietComfort format.
Available now, the Bose 700 Noise Cancelling headphones will retail for $599.95 in either black, luxe silver or a limited edition soapstone finish.
First revealed back in July, which ChannelNews covered, the new headphones marked a new battle at the top end of the premium noise-cancelling headphone market.
The 700 Series NC headphones 'deliver everything you'd expect' plus Bose AR, 'first-of-its-kind audio augmented reality platform that makes astonishing new audio experiences possible'.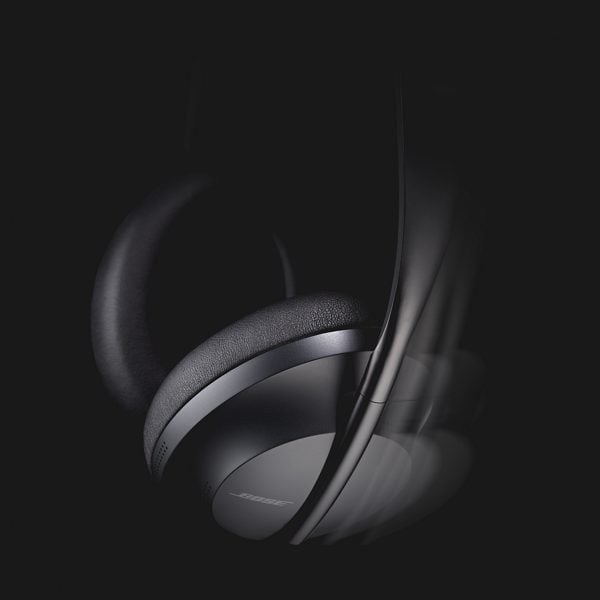 Bose Augmented Reality uses motion sensors embedded inside the headphones that can detect the orientation of your head and body, with compatible apps able to use this information to offer tailored audio content.
Controlled through the Bose Music App, augmented reality enhanced apps will be displayed for download, such as GolfShot, which allows users to 'hear a virtual caddy guide you to your best round of golf on over 45,000 golf courses worldwide'.
In addition to Bose AR, the 700 series boast 'a revolutionary new voice interface that redefines mobile communication the way Bose noise cancellation redefined mobile audio' according to Brian Macquire of Bose.
Using eight internal microphones, the Bose 700 series NC headphones can cancel out ambient noise and improve voice pick up by first creating a 'beamform-array' that isolates speech from outside noises.
'It all happens in real-time and works with any VPA, and with any phone paired to the 700s.'
The noise-cancelling feature can be adjusted within the companion app, with ten stages of control, as well as additional adjustments to operational preferences, such as the 'Conversation' mode.
Plus, Bose claims to have removed the dreaded hissing noise that can be heard in traditional noise-cancelling headphones.
Voice assistant functionality is also built right into the headphones for optimisation with the Google Assistant and Amazon Alexa.
As usual for Bose, the 700 series boasts 'an immersive listening experience at any volume with signature active EQ and impressive bass response'.
Connected via Bluetooth 5.0, the headphones will last up to 20 hours on a single charge, with a full charge taking just 2.5 hours.
For more information, visit the Bose website here.
---