TCL, which was the first company to reveal Mini LED TV technology in 2019, is set to reveal its second generation of TVs at the Virtual CES 2021 featuring the technology that is now being adopted by LG and Samsung.
TCL's 8-Series and 6-Series TVs already include Mini LED backlighting, now the company is introducing a new 6-Series that also goes all in on 8K resolution. The number two TV brand in the world TCL are renowned for their display technology which they manufacture on their own production lines.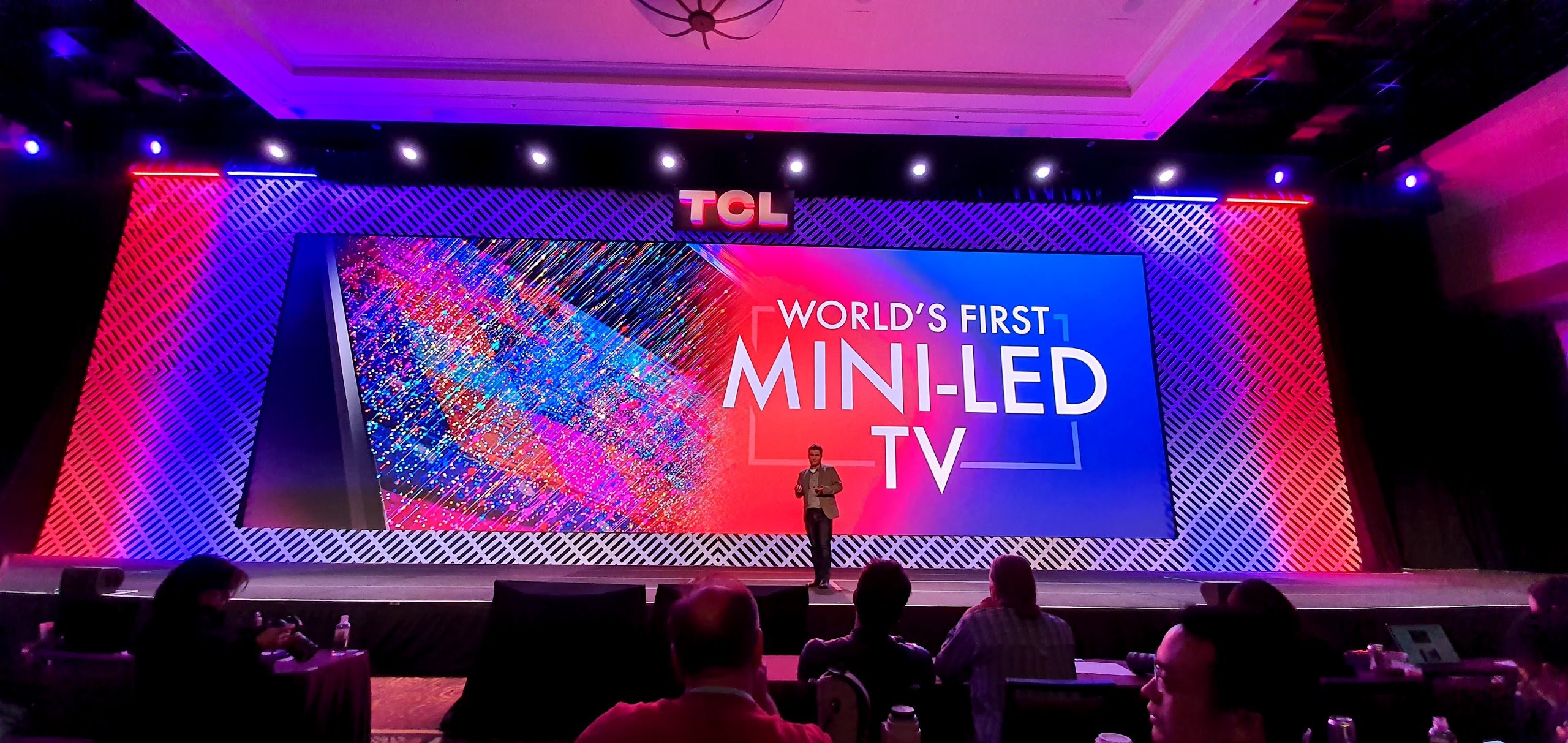 "In the year ahead, all 2021 6-Series TCL TV models being launched for the US market will feature 8K resolution," TCL announced in a press release today.
The big question now is when will this technology reach Australia where TCL is growing market share due in part to their Ffalcon TV's which are sold by JB Hi Fi.
The TCL's AiPQ engine currently found on their top end TV's will be able to upscale 4K content to higher clarity and sharpness on the new 6-Series.
The pioneering TV Company believe that they are way ahead of competitors when it comes to the development of Mini LCD TV technology, because vertical integration and manufacturing expertise coupled with their display research and development programs.
This year, it's introducing a new Mini LED display called "OD Zero" because the gap between the display and backlight system is zero millimetres.
he results is what TCL describes as an "ultra-slim display with tens of thousands of Mini LEDs and thousands of contrast control zones."
TCL has not been shy at taking on competitors especially LG Electronics' OLED technology.
In a blog that was widely distributed the display maker criticized OLED's low overall market share.
"There are TVs with a display technology that hasn't notably changed since it was first used in TVs in the early 2010s and still only accounts for less than 3 percent of global TV sales," TCL's Aaron Dew wrote before talking up the faster evolution of LCD sets and benefits of Mini LED. "To those brands excited to introduce Mini LED in 2021, my only question is 'what took you so long?
This year the Company is set to debut The XL Collection, a line-up of 85-inch TV's.
The Company claimed in a press statement that three different models will make up the XL Collection this year and each 85-inch TV will feature different performance levels.
---