Following the release of the Android Pie update for the Samsung Galaxy Note 9 in Germany and UAE earlier this month, reports are emerging that the update will be delayed until 1 February in other markets.
A revised planned date showed up on Samsung-owned Turkish website, Guncelmiyiz which depicts the updated date, having previously stated 15 January as the launch date.
The new date is specific to Turkey, but it gives a good indication of Samsung's planned rollout of the update.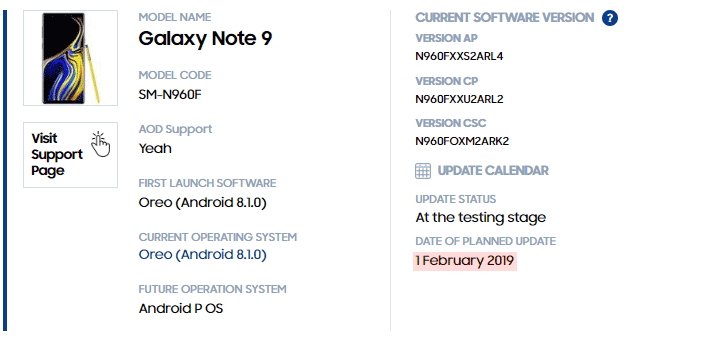 Ausdroid pointed out that no local Australian carriers are showing any Android 9.0 Pie update, with a security patch from December being the most recent update.
This new update includes the recently announced OneUI which was planned to be rolled out in mid-January.
Beta users in Germany (received the update on January 4) and regular users UAE (received the update on January 15) haven't reported any major issues, leading many to speculate why the update isn't being rolled out globally.
Rollouts of this kind tend to fluctuate and rarely appear in all regions at the same time, however, chances are we won't see the update here in Australia until February.
---