After struggling to get traction at the top end of the smartphone market Google is now taking a crack at the value end of the mobile market with a couple of cheap Pixel devices.
There are two models in the range, they include the Pixel 3a and Pixel 3a XL, the downside to the top end models is that they have a less powerful processor, a plastic body instead of glass.
Google who are known for their high-quality cameras have not compromised on quality when it comes to taking a picture with the new cameras having a similar camera to their top end model.
The Pixel 3a's camera has as standard Portrait mode, Night Sight, and Motion Auto Focus with Google executives claiming that it's as good as the new Galaxy S10 and Apple's iPhone XS.
Selling for $649 and $799 respectively they are still significantly more expensive than the Alcatel Android smartphones which have similar features.
The new devices are 60% cheaper than the Pixel 3 and Pixel 3 XL which consumers shunned because they were seen as being overpriced.
The 3a and 3a XL have an OLED screens and new operating features such as Night Sight and Google Lens.
Also coming from Google will be an augmented reality navigation system which will be built into Google Maps for walking.
Also missing from the new Google devices is a dual selfie camera, frosted glass and wireless charging but there is a headphone jack.
The main processor is a slightly slower Qualcomm Snapdragon 670 processor (Google says it makes up for some of that with software)
They have 64 gigabytes of storage, but lack the 128 gigabyte option of the more-expensive models
There's one camera on the front instead of two, which means Group Selfie mode isn't available on these devices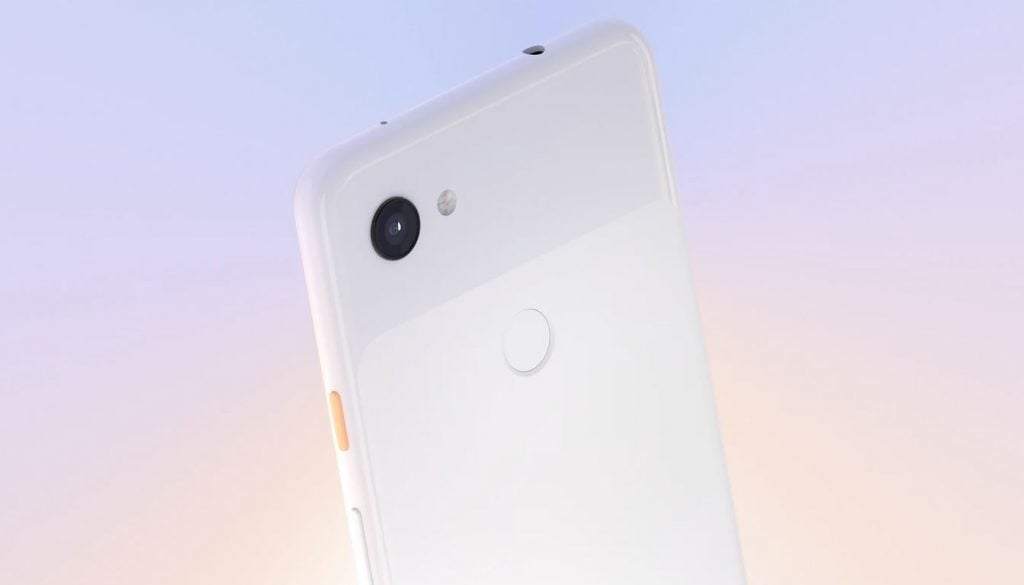 The Pixel Visual Core, a Google chip for processing photos, is also missing.
Google is replacing that with software that processes photos instead.
ChannelNews understands that several retailers and carriers will sell the new device.
For those who are concerned about Google security the device has an enterprise-grade custom security chip that locks down the boot process, verifying passwords, and generally making it harder for hackers to crack into your Pixel.
Also built in is Google Assistant which you can access by giving the sides a squeeze, just like on the Pixel 3.
Pixel 3a
Dimensions: 151.3 x 70.1 x 8.2 mm
Display: 5.6-inch OLED 2,220 x 1,080 Full HD+
Processor: Snapdragon 670
RAM: 4GB
Storage: 64GB
Main camera: 12.2MP, f/1.8, 1.4 μm
Front camera: 8MP, f/2.0, 1.4 μm
Battery: 3,000 mAh
Colours: Black ("Just Black"), white ("Clearly White"), light purple ("Purple")
Pixel 3a XL
Dimensions: 160.1 x 76.1 x 8.2 mm
Display: 6-inch OLED 2,160 x 1,080 Full HD
Processor: Snapdragon 670
RAM: 4GB
Storage: 64GB
Main camera: 12.2MP, f/1.8, 1.4 μm
Front camera: 8MP, f/2.0, 1.4 μm
Battery: 3,700 mAh
Colours: Black ("Just Black"), white ("Clearly White"), light purple ("Purple")
---