Hisense has unveiled a new 8K TV, which features the company's redesigned Hi-View Engine for enhanced picture quality, as well as three new additions to its 4K Laser TV range, at IFA 2019.
The 8K model comes in two sizes (75-inch or 85-inch screen), with the larger model delivering improved colour accuracy via Quantum Dots wide colour gamut technology.
It also has an 8K Super Resolution Upscaler to jack up standard 4K UltraHD content into a higher 8K resolution instantly.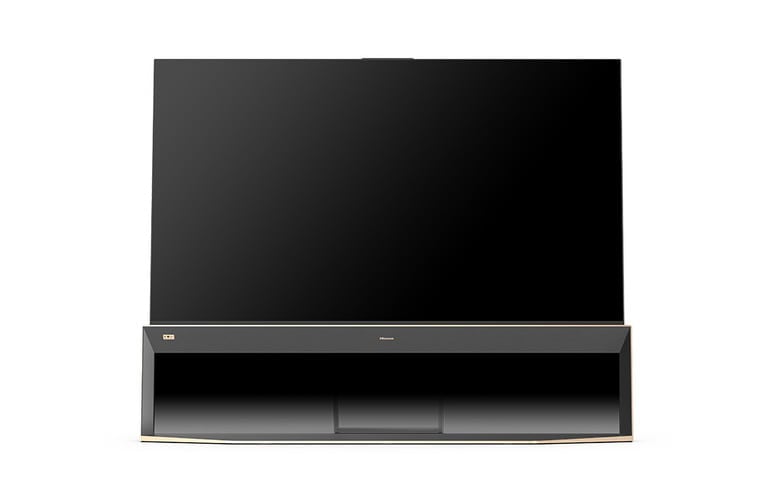 The 75-inch model comes with the same core features, although, instead of featuring Quantum Dot, will instead be similar to the new 4K range with its dual-cell ULED XD TV.
It uses a 1080p grayscale panel between the main image and the LED backlight to deliver improved range and colour performance.
"Combining a new picture processing chip with a combination or powerful algorithms, it'll give the smoothest motion of any 8K TV on the market," Hisense claims.
As for its new 4K range, Hisense adds three new projector models to the fold – the 100L5 Sonic Screen, the 100L9, and the L9 TriChroma.
Although, unlike other projectors, Hisense's latest range comes with built-in speakers, TV tuner and a smart platform.
All three models use Hisense's three light X-FusionTM Laser Light Engine (RGB), which the company claims can produce a "near-infinite array of colours for more accurate visuals".
Both the 100L9 and L9 TriChroma comes with an Ambient Light Rejecting screen for more natural-looking images, even in extreme daylight conditions.
As for the 100L5 Sonic Screen, the addition of an internal Distributed Mode Loudspeaker allows for crisper audio output by producing sound directly from the screen.
No confirmation yet on market availability and pricing for Hisense's latest line of TVs.
---