As Apple desperately chases engagement with consumers outside of the Apple closed wall eco system, with Samsung scoring an exclusive deal to make Apple content available on their 2019 TV's, SmartHouse has been told that LG could also score a content deal with Apple in the future and that the US Company has also had talks with Huawei about future deals.
LG is set to deliver AirPlay 2.0 to their TV's this year with the Company also tipped to get a content deal with Apple later this year according to LG sources.
The rumour comes after Samsung used CES 2019 to announce that Apple's iTunes software—and Apple's video library will be available on its smart TVs.
In addition, these TVs will support AirPlay 2, Apple's wireless standard that allows Apple's iPhones and other devices to stream content directly to those TVs.
That was followed by a flurry of AirPlay 2 announcements from other TV makers including LG and Sony.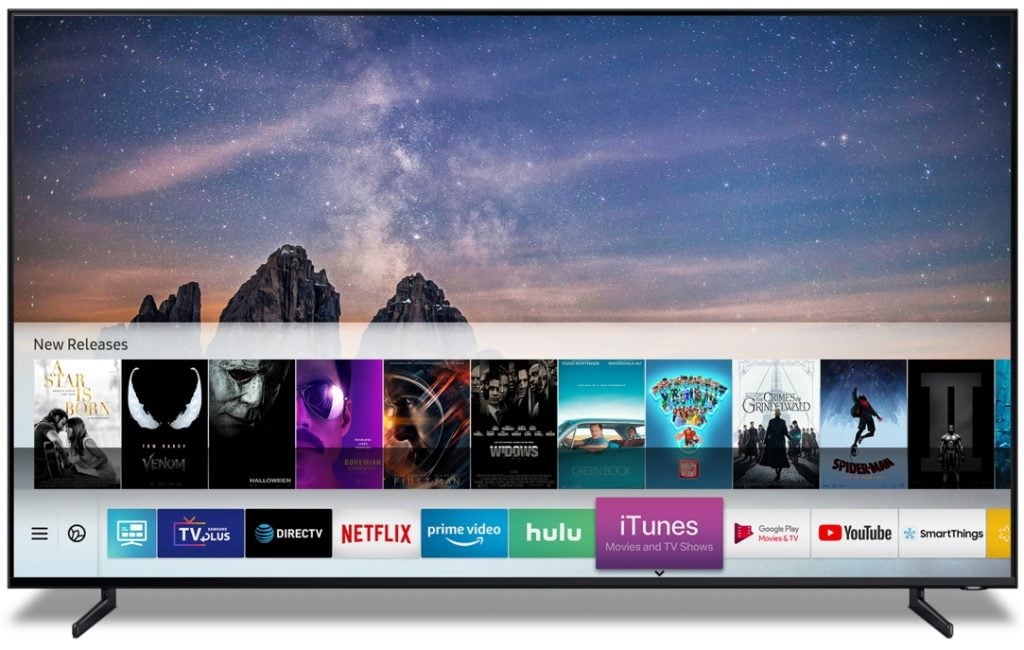 Right now, Apple is struggling to identify where future sales will come from as iPhone and Mac sales falter. Also, in trouble is Apple TV and their HomePod speaker which is expensive and limited to Apple Siri.
There is even talk that the Company may license their iOS operating system to Huawei in an effort to grow engagement in China where the Company is currently suffering.
"In a way, this is a little bit of Apple playing defence," says tech analyst Patrick Moorhead. Not everyone is going to pony up extra for Apple's branded entertainment devices, he adds, so it's instead betting that wider availability will boost overall subscriptions.
Apple stock tumbled after it admitted that they are facing a significant miss on revenue, which Chief Executive Tim Cook attributed mostly to slumping sales in China which is why rumours are flying at CES that Apple has already held talks with Huawei.
The Wall Street Journal has identified a similarity between Microsoft's past activities and what their new management is doing today.
They said that Former Microsoft CEO Steve Ballmer's reign was characterized by a Windows-everywhere strategy in which the bulk of Microsoft's offerings had to both run on and support the company's core OS.
Under Satya Nadella, the company has been characterized by rapid strides to get Microsoft's services onto every device possible, not least of all those running an OS from Apple or Google. The strategy has paid off handsomely with the company's market capitalisation higher than Apple's.
At this stage there is no need for Apple to panic as their services business is up 18% from a year ago, but analysts had expected it to increase 24%.
Apple also appears to be backing off from their arrogant demands with the Company dropping the need for equipment linked with Apple needing a special, Apple-certified chip in them to support AirPlay 2, the company's streaming media protocol.
This has led to several major TV brands using CES to announce AirPlay capable TV's.
In the future Samsung and LG TV owners will be able to say "Hey Siri, play 'Mission Impossible: Fallout' on their TV.
Currently Apple is working on a Netflix-style streaming service with the Company investing billions on delivering their own produced content. In the past this content would have been exclusive to Apple customers but in the new Apple world millions of none Apple gear owners will have access.
Right now, Apple is investing around $1.3 billion on original programming, including fare from Oprah Winfrey and Steven Spielberg.
For Apple to get enough sign-ups for such a service, it must look beyond the Apple eco system.
---