LG Electronics has released the R9 CordZero Robot Vacuum which incorporates LG's own AI technology 'Deep ThinQ' and is integrated with Google Assistant for voice control of your robovac. Available from $1,899 at Harvey Norman.
The R9 uses an onboard camera and laser sensor to analyse and recognise the layout and objects in a room, mapping its path and vacuums as it goes.
Once the rooms in your home are fully mapped and the furniture objects and room layouts learnt the R9 can be directed to clean specific areas via the SmartTHINQ smartphone app.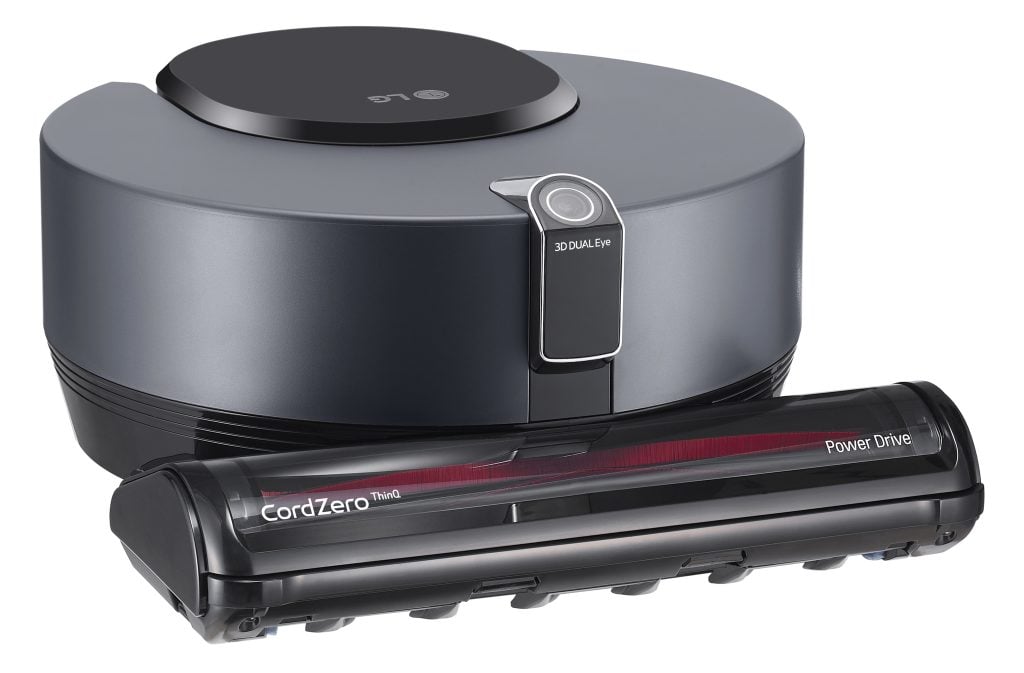 The robovac's 'HomeView' feature provides access to the device's front-facing camera remotely via a compatible smartphone to see what's going on in the home.
The 'HomeGuard' feature can also detect movement or unexpected motion and takes five photos of the areas and sends them to the connected smartphone — ideal when travelling or checking in on pets.
If the R9 detects that its battery is running low, the R9 will return itself to its docking station to charge, even if it's in the middle of its cleaning schedule via its Smart Quick Charge feature.
The R9 features a Smart Inverter Motor that rotates at high speed spinning a fan to create strong air flows inside the cyclone chambers and when the robovac detects carpet types, walls or heavy concentrations of dust it will up the ante and increase suction power for a more thorough clean.
With its belt-driven Power Drive Nozzle tangle-brush design, the R9 works efficiently to lift dust, dirt and even pet hair from carpets and other surfaces.
The R9 Master CordZero Robotic Vacuum is now available at Harvey Norman at an RRP of $1,899.
---