LG has trademarked several names which appear to be for a future smartphone device with a rollable display.
Spotted on Nashville Chatter, the Korean Intellectual Property Office has recently approved the trademark of LG Rolling, while LG has also filed several "roll-related" trademarks in the European Union Intellectual Property Office (EUIPO).
Some of the possible names trademarked for LG's future "Rolling" range includes The Roll, Bi-Roll, Dual Roll, E Roll, Signature R, R Screen, R Canvas, Roll Canvas and Rotolo.
The listing classifies the device as a Class 9 product, which includes a wide range of items such as mobile phones, LED displays, monitors, wearable smartphones, etc.
This follows LG's unveiling of its rollable displayed TV at CES 2019 trade show.
The 65-inch Signature OLED TV R has the ability to roll back to the base when it is not in use.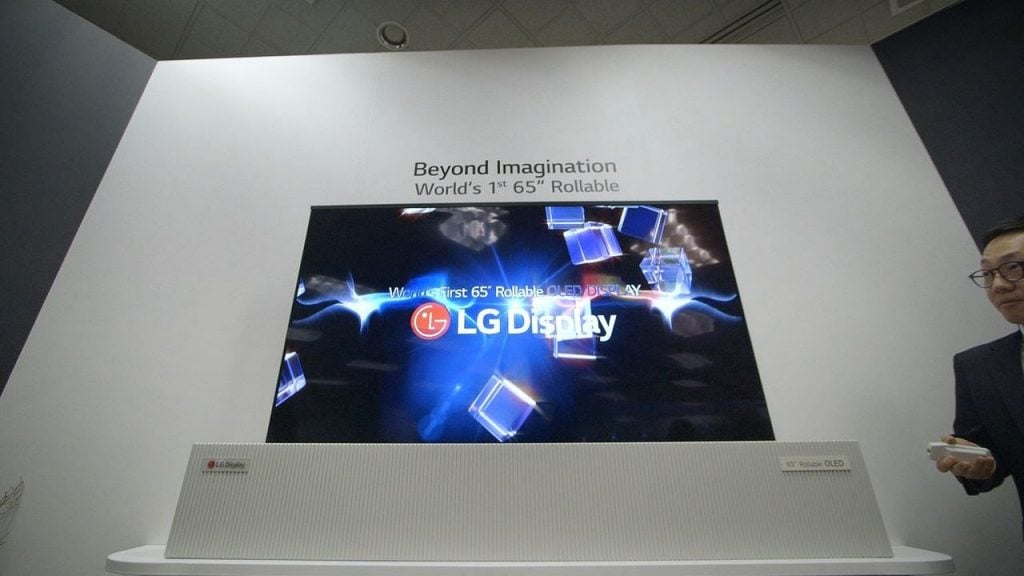 ---