Architectural speaker company Lithe Audio has brought its range of all-in-one and passive ceiling speakers to Australia.
The Lithe Audio speakers provide easy plug-and-play installation and can stream audio over Bluetooth and Wi-Fi to a network of up to 30 active speakers (up to 60 when using passive speakers).
The speakers can be retrofitted into existing architectural speaker installations with no need for speaker wiring.
Listeners have a choice between a Wi-Fi speaker, two Bluetooth models (one with IP44 water protection for bathrooms), and three passive speakers.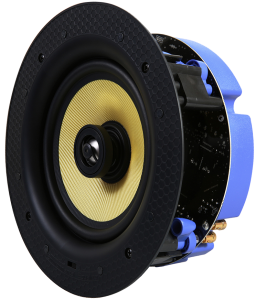 The Bluetooth models are recommended for installations of 3 zones or less, with Bluetooth 5.0 providing longer range and better sound quality.
The Wi-Fi model features a 60 watts RMS amplifier, while the Bluetooth models have 50 watts.
The speakers can stream audio directly from a connected device using Bluetooth, over Wi-Fi using Apple Airplay 2 or the Lithe Audio app, or integrate with an existing Control4 system.
The Lithe Audio app supports Spotify Connect, Deezer, Tidal, TuneIn and Vtuner.
Lithe Audio will be distributed in Australia by Audio Active.
Local pricing still to be confirmed.
---