High-end audio maker McIntosh has announced a new future-proof preamplifier.
The C49 features the McIntosh DA1 digital audio module, which McIntosh promises can be replaced as the company brings out newer versions in the future to keep up with technology changes.
The DA1 includes six inputs, though one is only usable with the company's proprietary MCT series of SACD/CD transports.
There is one USB input and two each for coaxial and optical.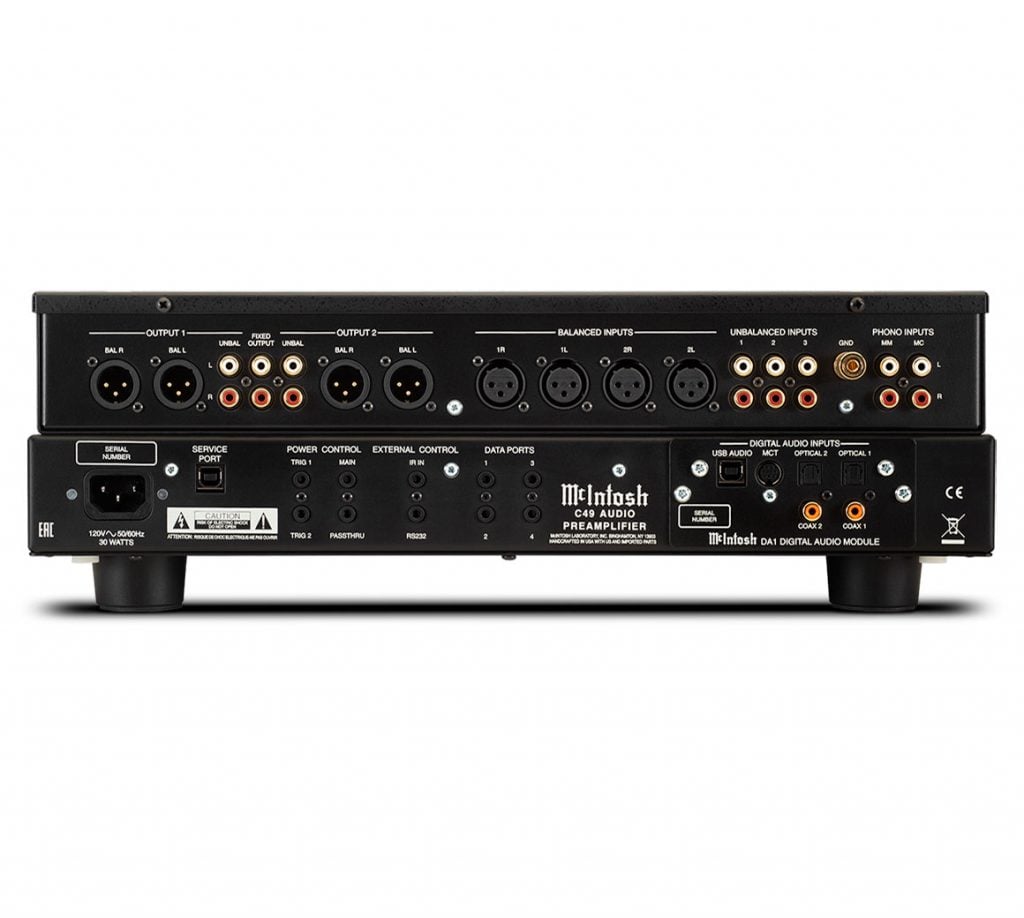 Digital signals are converted via an 8-channel 32-bit quad balanced DAC supporting high resolution audio up to DSD256 and DxD384kHz.
The C49 also features 7 analog inputs: 2 balanced, 3 unbalanced, 1 moving coil and 1 moving magnet.
Output is handled by 2 balanced and 3 unbalanced, 2 fixed and 1 variable, which McIntosh said are designed for easy use with bi-amp speakers.
Designed to complement existing McIntosh set-ups, the C49 features home theatre pass through for easy integration into existing systems, and the familiar green on black design of McIntosh models.
The C49 is expected to arrive in Australia mid-June with a retail price of $8995.
---