Networking company Netgear is set to get into the art business in Australia with their new offering set to be sold at retailers other than consumer electronic stores.
According to Heidi Cormack Senior Vice President of Marketing at Netgear The US networking Company who broke out their Arlo business last year is set to launch intelligent art frames in Australia with the Company looking to work with both art galleries and furniture retailers in the future.
The new product offering is the Meural Generation 3.0 Smart Canvas frames that let owners show famous or even their own paintings on walls via their new electronic picture frames that can swap out different kinds of digital art.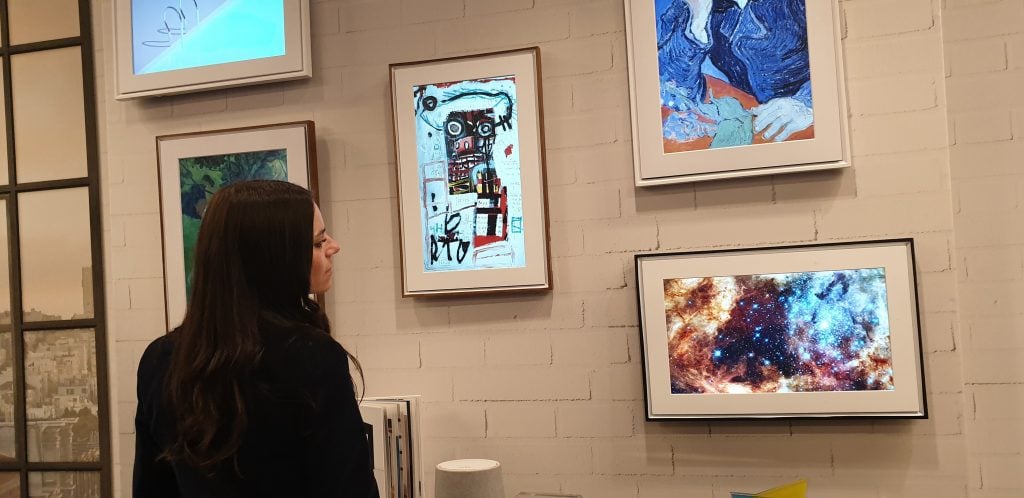 I got a firsthand look at the new frames, they are not only impressive but remarkably life like in that they don't look like a digital picture frame stuck on a wall with the images looking as if they are an actual piece of art.
The company showed the latest product offering in private rooms at CES 2019.
According to Cormack Netgear is set to launch their new art offing in Australia shortly and they are confident that it "will be a big success" she said.
The canvas comes in two sizes, the 68.58 centimetres original design and a smaller 54.61 centimetres design that also carries a lower price tag.
The latest Meural will have four different types of frames.
An owner can buy a membership and get access to a library of 30,000 curated images from museums, artists, and content partners around the world.
The idea is to bring visual art into your everyday life, said Vladimir Vukicevic, Netgear's senior director of digital canvas products (and cofounder of Meural), in an interview.
Vukicevic and Jerry Hu started the company in New York in 2014 to create a new category of lifestyle services and products. The company sold out its first batch of products in 2015 and began raising money. Netgear joined in a funding round in 2017, and then Netgear acquired Meural in 2018.
"This doesn't feel like a gadget," Cormack said "It's something consumers can interact with. We wanted to make art accessible, because that demystifies a lot of concepts. We combine art, design, and tech."
In the USA the 68.58 centimetres model costs $595.
The technology and the display behind the frames is high-definition IPS, customized for art and photography.
It has gesture-detecting sensors and a light sensor and can respond to changing lighting conditions for optimal viewing.
The frames will come in black, white, light wood, and dark wood.
It has built-in enhanced Wi-Fi networking. And Meural has created content partnerships so that owners can have access to a vast array of content.
---