Boardroom conferencing is becoming an essential part of Australian business life, traffic, airport delays and the costs associated with an interstate trip especially for sales and marketing executives is facilitating a boom in quick easy communication.
Logitech is a Swiss Company who has earned a reputation for developing smart devices has rolled out an new conference offering called MeetUp that delivers 4K video conferencing, super wide 120 degree viewing and a 5X zoom capability, the sound is excellent and the $1,200 price tag puts this device in the value class when comparing the MeetUp Vs competing products.
The 400mm wide device that looks like a miniature soundbar with a big round camera in the middle can either be wall mounted or can easily sit on a side cabinet. We got our MeetUp device up and running in minutes.
How this device works is simple we got ours to work with Skype for business and Skype as well as with Zoom the video conference service.
We were able to control the camera with a square remote control that allowed us to both pan and tilt the cameras operations.
The zoom function can also be remotely controlled.
The first thing you notice is that the 4K streaming is crystal clear and sharp this is because it's running at 1080p. This is the same Company that launched the 4K Brio personal webcam which I use on my home PC to talk to my grandchildren.
At the back is a port for the external power supply and a Type C USB 3 port for connection to a PC or Mac running your VC app.
I loaded this camera on a Windows 10 Computer and was easily able to use it with the drivers downloading instantly.
The kit includes a 5 metre HD cable HD 1080p video streaming to get a better result I suggest you look at upgrading this if optimum resolution.
When you access the Camera, Settings the utility allows you to view the camera feed to aid positioning, choose standard or widescreen modes and tweak contrast, brightness and colour balance.
This camera and speaker system can also be remotely controlled with Logitech's ConferenceCam Soft Remote app for Android and iOS.
The MeetUp speakers performed is as good as the vision, in fact it is significantly clearer that several other more expensive systems we have used. Built in are three omni-directional mics that work extremely well and are ideal for larger meetings or even small rooms.
Logitech offers an optional speaker/mic extension unit which has a 6 metre cable that plugs into a dedicated port on the MeetUp.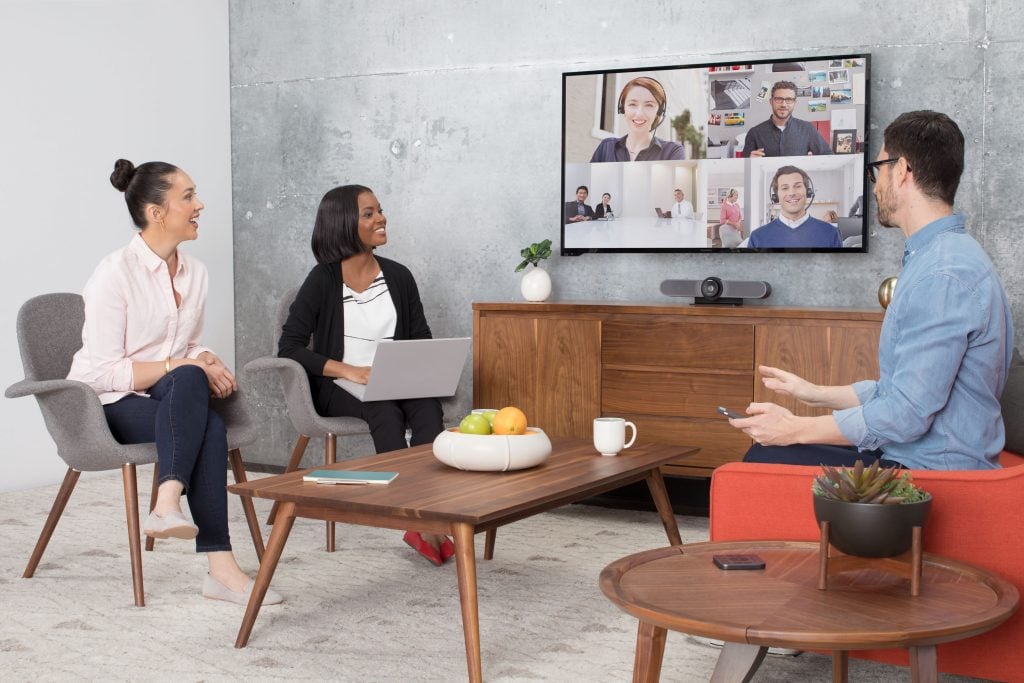 Conclusion
Significantly cheaper than competing products such as Cisco's Spark Room system the Logitech offering delivers not only value for money but a product that has been engineered from the ground up to deliver quality vision and audio for small business or small groups in large enterprise organisations.
For the cost of two Qantas tickets Sydney to Melbourne owners are going to be able to recover the cost of this device while also being able to quickly communicate with clients or suppliers without having to combat traffic.
Another big benefit is that this system integrates easily into a multitude of video communication packages from Skype and Skype for Business to services like Zoom as well as Google Hangout.
Rating 9/10
---