Are you, looking for a Bluetooth and wireless capable networked range of speakers as opposed to a locked in proprietary system similar to Sonos then your answer could be the highly praised Scandinavian brand Audio Pro.
This is a brand that has absolutely nailed quality sound from a small speaker and if you really want to pump up the volume, they have a pair of subwoofers that make Sonos and a few other networked speaker brands sound like yesterday's networked sound technology.
I have the Addon C10 speaker hooked up to their Addon sub and the difference between the Sonos Play 5 and the Sonos sub is chalk and cheese.
Firstly, you don't have to put up with constant updates or the Sonos network dropping out. The Audio Pro will play over a wireless or Bluetooth network so all you have to do is hook it up to your favourite music streaming service and when it comes to sound evolution in small format network speakers Audio Pro has called upon their sound pedigree to deliver a speaker range that is the best networked range out there.
After nailing the design of their Bluetooth models which come in multiple colours and include pre-set programming and a handle Audio Pro has made it extremly easy to connect to a network which ever room you are in.
Right now, several specialist dealers and at least one major consumer electronics retailer in Australia are looking to range the Audio Pro gear with some in the specialist channel using the Sonos system to upsell to the superior Audio Pro offering.
Leading UK Hi Fi publication What Hi Fi wrote "Simplicity is the ultimate sophistication," said Leonardo da Vinci. That sentiment has been echoed by great minds as diverse as Albert Einstein and Pep Guardiola and has been the subject of musings as far back as Confucius. It also appears to have been a mantra adopted by Audio Pro, whose Addon wireless speakers earned the Swedish manufacturer three What Hi-Fi? Awards last year.
The two big winners which are now on sale in Australia are the Addon C5 and the Addon C10 and for those who already have a sound system and want a to add Audio Pro products to your existing Hi Fi system there is an Audio Pro Link 1 to do the job.
The two Addon speakers are pretty much visually identical but for the discrepancy in size.
Often referred to as featuring a 'koala bear' design because of the two big distinguishing speakers the Addon C10'shas a larger mid/bass driver which is 13cm in diameter, compared to the Addon C5's 10cm driver.
The C10 also has a larger reflex port and an 80W digital class D amplifier, double that of its sibling – so it's able to delve an extra 5Hz into those bass frequencies, and with a lot more power.
But apart from some rearranging of inputs to the rear, the rest is essentially the same.
Across the top of the speakers is a large circular volume control button and four smaller buttons on the top: for power-on, play/pause, input selection and Bluetooth pairing to the left, and pre-sets to its right.
On the back are outputs for sub-woofer and USB device charging.
The Audio Pro speakers are a doddle to pair, it's a case of take your pick, direct, Wi Fi, Bluetooth, these speakers seek out all available products connected to the home network.
After downloading the Audio Pro app and once this is configured all you need to do when you kickstart your music streaming service is point it to the Audio Pro gear.
Also coming is voice connectivity via Amazon Alexa.
When you play music from these speakers you will quickly discover that they are unrivalled especially when compared with the popular Sonos speakers or even bigger more expensive speakers.
As for the baby Addon C5 which makes the Sonos Play One look and sound like a cheap made in China speaker, (Which it actually is) you will notice a dramatic difference is small speaker output. The Addon 5 is crystal clear and as What Hi Fi said, Its level of detail is insightful, exposing the texture and timbre of each instrument and vocal line alike without underplaying cohesion or organisation in favour of nit-picking analysis.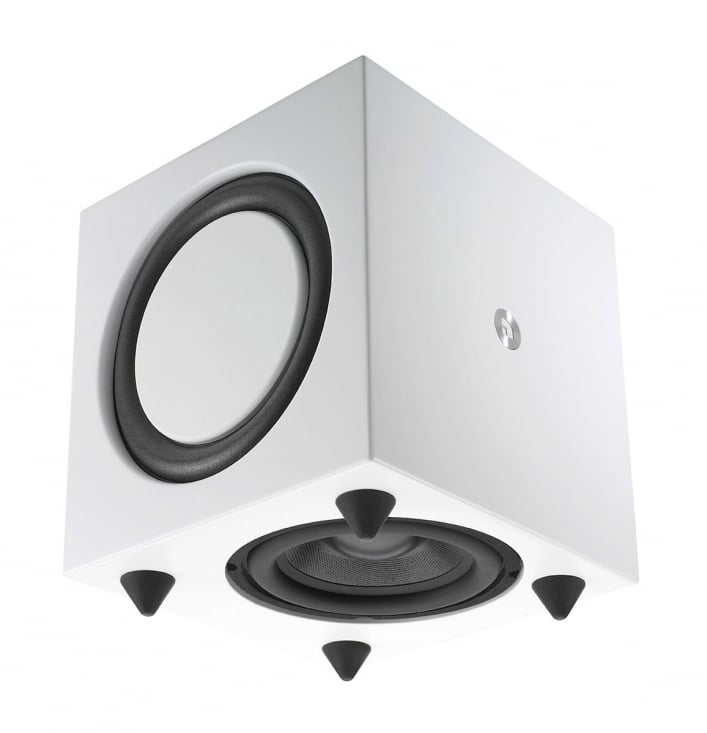 With is speaker there is a rear-firing bass reflex port – although Audio Pro's engineers have tweaked the C3's port to give it a more tapered shape, which they claim improves sound quality.
The dimensions are identical as you jump from T3 to C3, and they also share the sophisticated design touches we've come to appreciate from Audio Pro. The textured surfaces and embossed leather carry handle are very grown up for a wireless speaker at this sort of price.
Conclusion.
While Sonos was the pioneer of networked audio it is brands like Audio Pro that is taking networked audio to a new level for the simple reason they are not network engineers that have wrapped sound output around a Sonos proprietary MIMO network card.
Audio Pro engineers are die hard Scandinavian sound engineers who have chosen open standard Wi Fi and Bluetooth as the means by which owners of their gear can connect great sound kit. Their audio output is not only superior to other similar networked products their speakers seriously deliver listening pleasure while delivering multiple connection options.
Rating 10/10
---