Samsung is expanding their multi-rear-camera family with the unveiling of a mid-tier four-rear camera Galaxy A9, the world's first quad camera smartphone.
The announcement comes shortly after the quad-camera feature was leaked by Evan Blass and AllAboutSamsung.
The rear quad camera feature is surprising considering Samsung only released another mid-tier handset with three rear cameras, the Galaxy A7, last month.
Each of the four cameras serves a specific purpose, which Samsung says allows you to "experience even more ways to unleash your creativity and capture, create and share stunning images".
The top camera offers 8 MP with an ultra wide 120-degree lens, the next is a telephoto Depth Lens with 10MP and f/2,4 and 2x optical zoom, the third camera is the main camera with offers 24MP for clear and bright images, and the last camera is a 5 MP f/2.2 camera that enables depth-of-field effects.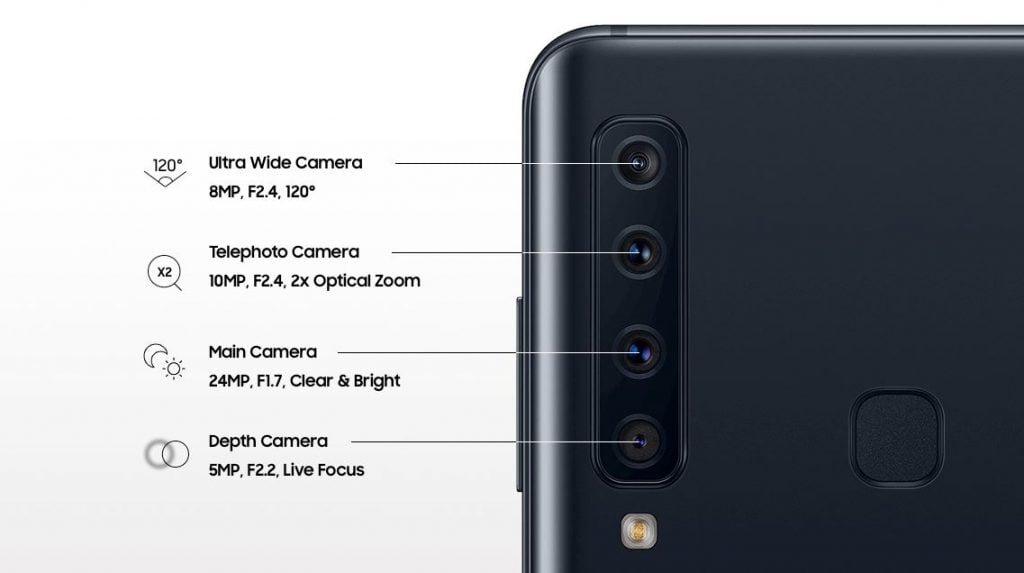 The 6.3-inch A9 offers more power and memory than the A7, however, it too has a notch-free Super AMOLED FullHD+ (1080×2220) Infinity screen with a side-mounted fingerprint scanner.
The A9 is equipped with a Snapdragon 660 processor with 6GB of RAM and powered by a 3,800mAh battery, plus 128GB of internal memory, a microSD card slot that supports up to 512GB of external memory.
It's unclear whether the quad camera array will eventually make its way to the more expensive Samsung models, but it's already managed to grant the A9 the level of attention that Samsung's flagship devices usually enjoy.
The new Samsung Galaxy A9 will launch in 'selected markets' from November, with Australian pricing and availability yet to be confirmed.
Further information is available on Samsung's website here.
---