Samsung has refused to reimburse the owner of a Galaxy S10 5G that caught fire last month, claiming the fault was caused by "external impact".
The South Korean customer reported his device "smelling burnt" while sitting on a table, before smoke engulfed the phone and it became too hot to hold.
In a statement to CNET, Samsung claim a close inspection of the device in question led them to conclude "the damage was caused by external impact".
This directly contradicts the customer, identified only as Mr Lee, who told AFP his phone caught fire for no reason.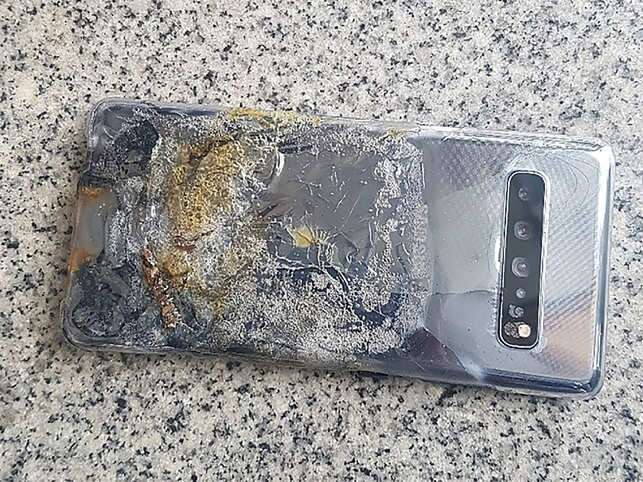 After issues with their much-hyped Galaxy Fold earlier this year, a fiery flagship phone is the last thing Samsung needs, particularly after similar issues engulfed its Galaxy Note 7 in 2016.
Currently no other users have reported their devices catching fire since the S10 5G first launched in South Korea early last month.
---