Snapchat has revealed it's working on a successor to its first [failed] smart glasses, following a public regulatory filing with the FCC. CEO, Evan Spiegel, affirms Snapchat is a "camera company", and is committed to manufacturing hardware.
Reported by Variety, Snapchat is seeking permission to release a pair of "Model 002" "Spectacles" with a "wearable video camera".
The FCC filing is proof Snapchat is still committed to expanding into hardware, following disappointing sales of its first camera glasses.
First launching in 2016, Snapchat's US$130 smart 'Spectacles' received much media attention, however, only reportedly sold 150,000 pairs in its first year. The company has since admitted it wrote down US$40 million in unsold stock.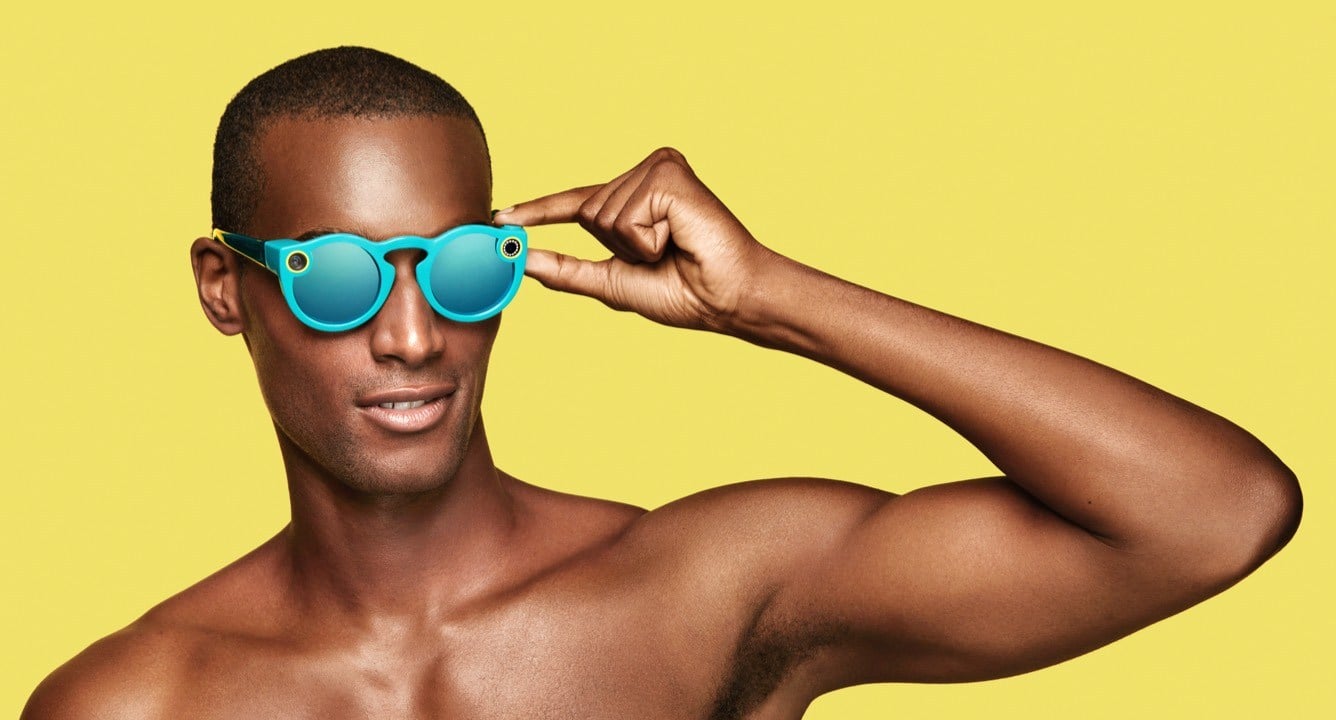 While much of its FCC application is confidential, the filing provides some insight into the social media giant's hardware aspirations.
As previously reported, the news comes as several celebrities have voiced their distaste for Snapchat's new social media interface, sending shares diving, and whipping ~US$1 billion from its market value.
Snapchat's new smart glasses will be made in China, and feature a more advanced Wi-Fi set-up than the first model.
According to Cheddar, Snapchat will begin shipping its new smart glasses by American autumn this year.
The water-resistant device is said to feature a suite of performance improvements, and be available in several colours.
Snapchat is also reportedly working on a "more ambitious" pair of third generation smart spectacles, said to feature a new design, two cameras, and 3D-like depth. For ~US$300 the smart glasses will reportedly have a built-in GPS.
---