'Ideal for musicians, producers, podcasters and professional audio engineers who want a compact reference monitor with the added benefit of Bluetooth at an accessible price, JBL 104-BT monitors provide an accurate, reliable sonic reference and a truly enjoyable listening experience.' The monitors combine 'legendary sound quality' with Bluetooth connectivity, 'class-leading' performance and unprecedented flexibility – enabling seamless convenience for the owner in the age of home and digital connectivity. Drawing on more than seven decades of engineering, JBL One Series 104-BT monitors also enable content creators and audio professionals to stream accurate, studio-quality audio via Bluetooth or play back audio using a standard wired connection.
JBL One Series 104-BT monitors are said to deliver clear, detailed sound while mixing and editing. With an array of easily accessible input options, smart features and a sleek, compact design, the 104-BT provide great sound in 'every listening scenario.' High-bandwidth Bluetooth 5.0 streaming, beyond offering the convenience of audio playback from a mobile device, enables audio professionals to reference mixes over Bluetooth using a professional monitor, rather than a consumer portable device. Black (104-BT) and white (104-BTW) finish options are available for purchase from the official JBL website.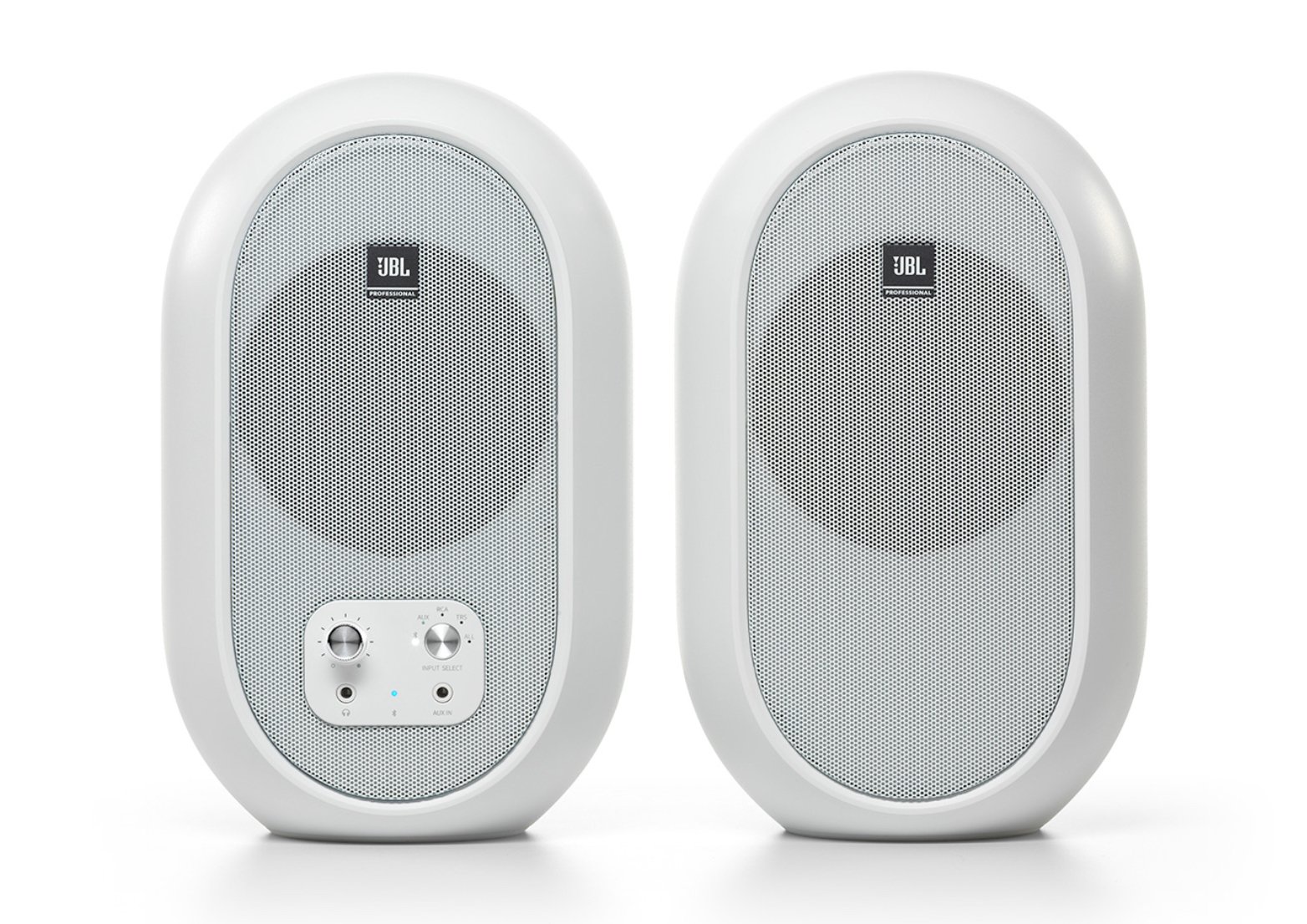 ---
Harmann Professional Solutions has launched the new JBL Professional One Series JB 104-BT and 104-BTW desktop monitors with Bluetooth, fit for audio professionals and punters alike. The global leader in audio, video, lighting and control systems debuted the two new monitors at CES 2020 in Las Vegas and at the 2020 NAMM show in Anaheim. 'Music production has evolved beyond the recording studio, and today's creative professionals and music lovers need reference monitors that deliver neutral, accurate sound to create mixes that translate well in a variety of listening environments,' said Chris Hansen, Director, Recording and Content Creation, HARMAN Professional Solutions.