TCL has unveiled its first child-oriented smartwatch for less than $200, promising video calling, GPS tracking and geofencing alerts for the parental peace of mind to know exactly where their child is at all times.
The TCL MOVETIME Family Watch (MT40) will cost $199 and is currently available in either blue or pink from Big W and Australia Post.
Though if you don't like those colours, the MT40 comes with changeable watch faces for its 1.3-inch colour display, and replaceable watch bands.
Designed to help parents stay connected with their kids, the MT40 child smartwatch sports two-way 4G voice and video calling, as well as a messaging service and photo sharing.
Supported by the MOVETIME app parents can communicate with their kids from their smartphone which is available on both iOS and Android.
The video call feature only permits calls between watch and phone, with the administrator presumably being the parent, who can then enable other phones to make video calls with the child watch, meaning there is no watch to watch calling with the MT40 Family Watch.
Thanks to its geofencing and geolocation features, parents will have peace of mind knowing where their child is at all times, and with the included SOS button, if something goes wrong, your child can activate the alert.
Though hopefully this kind of feature doesn't get abused by those cheeky kids.
Sam Skontos, VP and Regional Managing Director of South East Asia and Pacific, TCL Mobile describes the MT40 as finding the balance between 'wanting to protect their children while giving them the independence they often crave'.
'The MOVETIME Family Watch provides a compelling option for parents wanting to stay connected and monitor their children's movements at a distance'.
Where parents may say no to giving their child a mobile phone, a kid-friendly smartwatch may be a suitable alternative.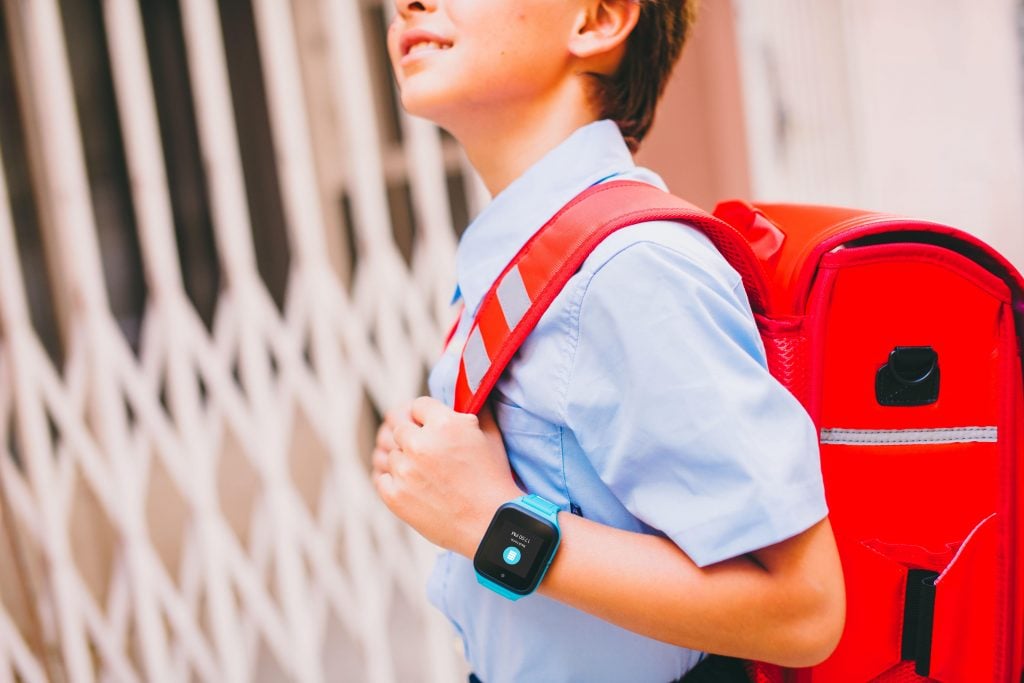 It's durable design, and IP65 waterproofing rating allows the MT40 to stand up to anything a kid can throw at it.
The watch also sports a number of activity tracking features such as a built-in pedometer for step tracking, calories burned and distance walked.
Kids can even compete with each other in activity rankings by setting goals which parents can then "like" to give motivation and encouragement.
Unfortunately, this system seems entirely dependent on the uptake of children using the MT40 child watch.
While this writer thinks it may be a step too far, remembering the days I used to catch the bus home from primary school on my own without the need of a mobile phone, except a piece of paper that had my parents phone numbers.
That being said, with the entire world becoming interconnected in the digital space, perhaps this digital leash of sorts may present the added level of safety that parents desire.
---