Telstra has pulled the lid off its phone plan overhaul, debuting several new no lock-in contract month-to-month plans – available for BYO mobile and postpaid handset customers.
The announcement seeks to simplify Telstra's phone plan range, and includes free 5G access for a limited time.
From today, Telstra customers can access a either a 'small', 'medium', 'large' or 'extra large' plan, ranging from $50/month-to-month to $100/month-to-month.
The new deals throw the axe to phone lease plans, and Telstra's $199 Unlimited data offer.
All new plans include standard national calls and texts, with no extra data charges.
Speeds slump to 1.5Mbps should users exceed their data allowance.
The new plans will allow users to bundle handsets, adding 24 or 34 month repayments onto the cost of their mobile plan.
All plans come with free access to 5G during the 'trial period' – ending June 30, 2020.
5G will remain free for 'Large' and 'Extra Large' customers, whilst costing an additional $15/month for everyone else.
Connectivity is subject to a compatible 5G device and accessible coverage.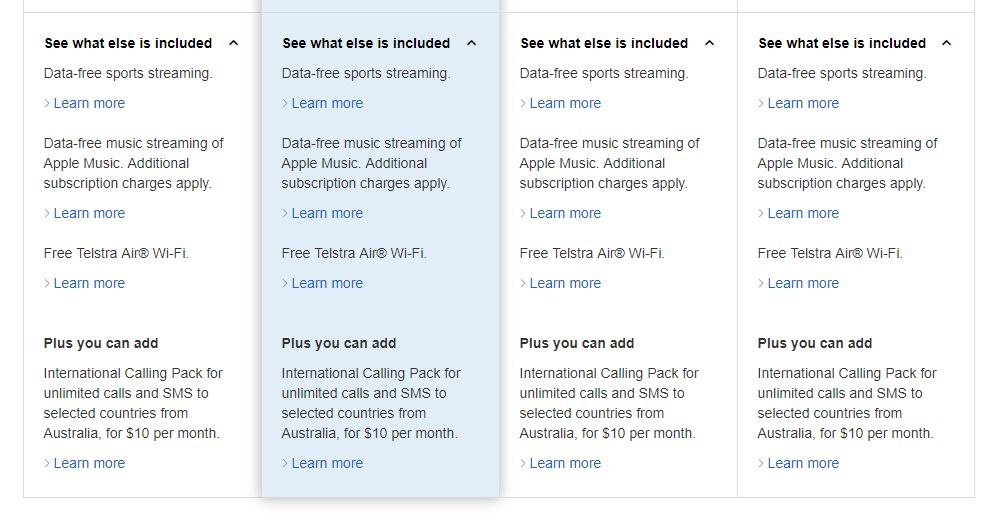 The news comes as market competition continues to intensify, alongside the continued expansion of 5G
Despite this, the telco has pledged to open up more 5G areas by end of financial year – throwing down the gauntlet against Optus.
Telstra has continued to chase its T22 strategic plan, which shells over third of its workforce (8,000+ jobs) by 2022, and pursues over billion dollars in cost savings.
---