As the race towards 5G intensifies, Telstra has offered a counterpunch against rival Optus, by opening its new 5G Innovation Centre in the Gold Coast. The telco also revealed it will start rolling out 5G tech in 2019.
From a publicity stance, the new Innovation Centre aims to establish Telstra as the leading local 5G provider. The telco claims the Centre was specifically designed to test 5G technology under Australian conditions.
It takes on Optus' marketing efforts, following the news it will begin launching 5G technology next year. Optus will also be using the CommonWealth games to promote its 5G capabilities.
The new Innovation Centre is reportedly central to Telstra's $60 million upgrade of Gold Coast infrastructure.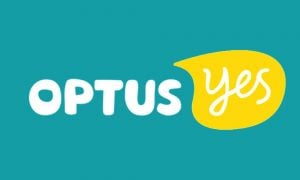 Telstra is commencing demonstrations at the centre this week, delivering speeds of 3 Gbps down and 300 Mbps up over mm Wave spectrum [lab conditions].
The telco will also conduct the country's first 5G field trial in a car, focused on a high bandwidth and low latency, in a bid to support the future of self-driving cars.
Telstra Chief Operations Officer, Robyn Denholm, affirms the new Innovation Centre will form the foundation for commercialising 5G standards:
"This is part of the $5 billion we are investing in the three years to 30 June 2019, consistent with our previous capital expenditure guidance, to upgrade and expand our mobile network, acquire spectrum and lay the foundations for 5G"
"Our activities at the Innovation Centre will culminate in the 3GPP meeting later in 2018 that will play a critical role in setting the 5G standards underpinning the launch of commercial services".
International standard setting association, 3GPP, will meet in the Gold Coast in September to establish a global standard for 5G technology.
Denholm claims that Australia is in good stead to become one of the world's first countries to access 5G, adding that Telstra is leading the charge:
"Telstra has already conducted Australia's first 5G field trial and the world's first 5G outdoor data call over 26GHz 'mm Wave' radiofrequency spectrum," she said.
"From our new 5G Innovation Centre we will be completing a number of 5G firsts in 2018 to ensure Australia remains at the forefront of mobile technology,"
"5G readiness is part of building Networks for the Future, a key pillar of the up to $3bn in incremental investment we are making to transform the way we deliver services and bring new products to market".
---