The popular messaging service, WhatsApp, will reportedly be carrying adverts from 2019 in an effort to monetise the app.
Whatsapp was founded in 2009 as an ad-free platform that is currently used by over 1.5 billion users worldwide.
Facebook purchased WhatsApp for $22 billion in 2014, and is seeking a return on that investment through the introduction of ads, which is reportedly on of the primary reasons for the departure of WhatsApp co-founder, Brian Acton in 2017.
Facebook will also reportedly begin to deliver marketing messages from business clients within WhatsApp, as the social network seeks to monetise its hugely popular messaging service, starting with the iOS version of the app.
Facebook insists that messages sent between WhatsApp's users will remain encrypted and that "there are no plans to change that," according to a spokesperson.
In another report by Forbes, researchers have stated that while end-to-end encryption is in place, Facebook will still be able to extract keywords from messages, which could be used for generating targeted ads on WhatsApp, as on Facebook.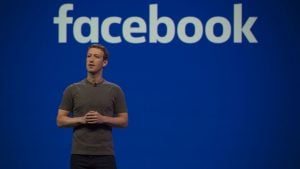 The social media powerhouse generated the majority of its $41 billion in revenue last year through selling ads targeted with user data.
The change will roll out in 2019 on WhatsApp's Status feature tab, similar to Instagram's Stories format, and following this will include marketing messages and ads from its business clients.
---