JBL has unveiled their first new soundbar, setting a new standard for home audio, allowing owners to create the ultimate cinematic experience with wireless Dolby Atmos drivers.
The latest edition to JBL's Bar Series, the Bar 9.1, creates true wireless surround sound with 'crowd-pleasing' JBL Original Pro Sound. But now, it's added the punch of Dolby Atmos and the streaming support of Google Chromecast and Apple Airplay 2.
'The JBL Bar 9.1 True Wireless Surround Sound with Dolby Atmos sets a new standard for in-home audio,' said Dave Rogers, President, Lifestyle Audio Division at HARMAN.
'At JBL, we are excited to offer Dolby Atmos for the first time to bring professional, cutting-edge audio technology right to consumers' living rooms.'
JBL says their new soundbar speaker is perfect for entertainment buffs looking to immerse themselves in the latest blockbuster or re-live their favourite movie or sport scenes, as the built-in Dolby Atmos delivers the 'ultimate' cinematic atmosphere.
The Dolby Atmos drivers use room reflections to bounce audio from all angles, while the two battery-powered detachable, wireless rear speakers shoot sound off to the ceiling and back down, creating a 3D sound experience.
Additionally, the JBL Bar 9.1 True Wireless Surround Sound with Dolby Atmos also features wireless Bluetooth streaming and built-in Chromecast and Airplay 2.
The JBL Bar 9.1 will be available for purchase in Autumn this year from their official website.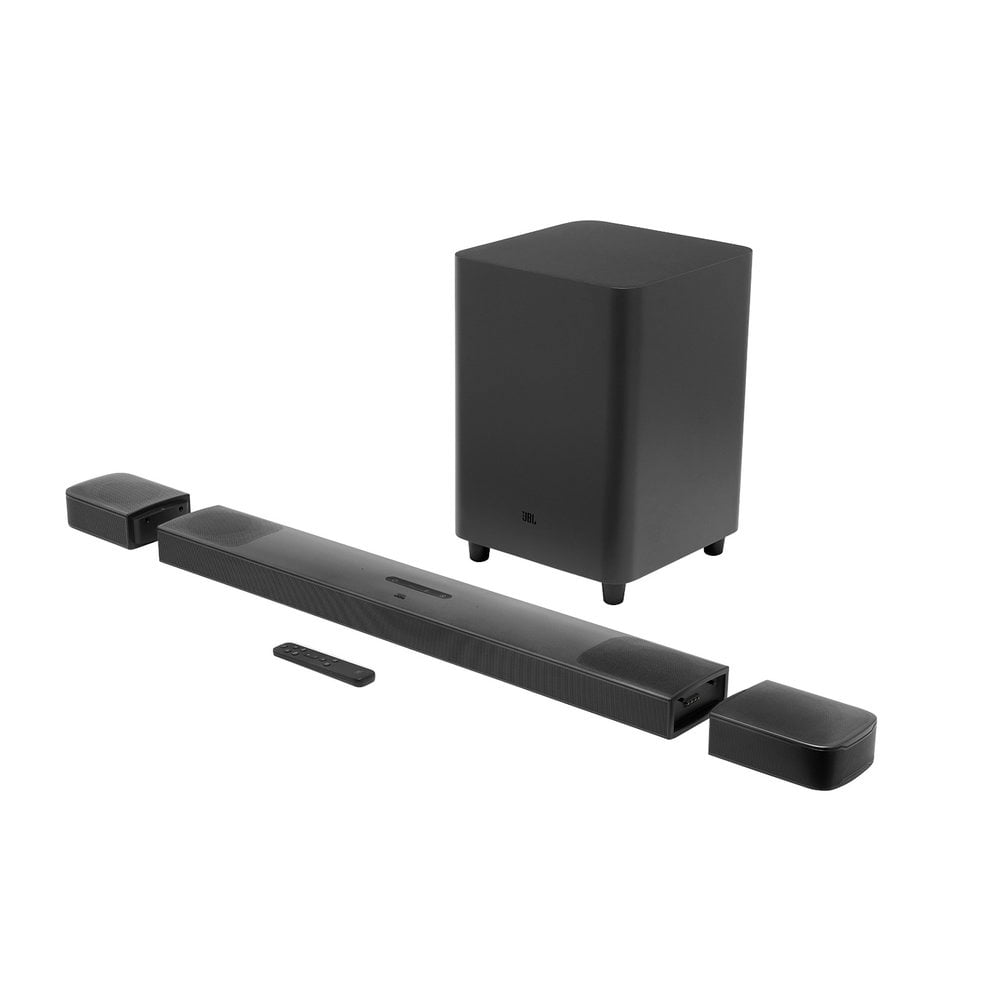 ---