CBS-owned 10 is taking on Netflix and Stan with the launch of 10 All Access, its Australian on-demand streaming service, for $9.99 a month, following a free trial month.
Subscribers to 10 All Access will have access to more than 7,000 commercial-free episodes, exclusive CBS All Access original series, Network 10, and CBS News' 24/7 streaming news service CBSN.
Similar to other streaming services, it will be accessible on mobile and tablet devices, Apple TV, Android TV, Chromecast, and on the website 10allaccess.com.au
Its price point is the same for Netflix's lowest tier, however, 10 All Access allows users to watch on three screens simultaneously, whereas Netflix's lowest tier allows for one screen alone.
Netflix's standard package in Australia costs $13.99 a month and its premium package is $17.99 a month.
Stan also offers a 30-day free trial and its basic package costs $10 a month and its standard costs $12 a month and the premium package costs $15 a month.
Stan also offers broadcast videos on demand player which is free but includes commercials — unlike the new 10 All Access.
However, Stan owns the Australian rights to the CBS-owned Showtime library through a multi-year deal.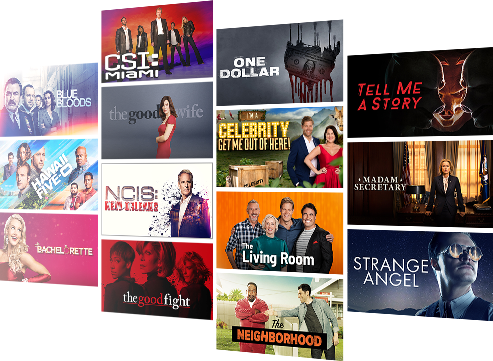 The 10 All Access roster is extensive with CBS All Access original series, including the first two seasons of The Good Fight, which was previously on SBS.
It will feature full past seasons of shows from Network 10 and CBS including Neighbours, The Bachelor Australia, The Bachelorette Australia, NCIS, Survivor, and more.
In addition to over 50 CBS classic shows including Melrose Place, Frasier, Cheers, and Family Ties.
Subscribers to the on-demand service will be able to access certain shows on the same day that they air in the US before they are broadcast locally.
Network 10 CEO Paul Anderson said the new on-demand service provides "new avenue to reach audiences." to CBS and Channel 10.
"It fits perfectly into the 10 family alongside our broadcast channels, 10, 10 Boss and 10 Peach, our catch-up service 10 Play, and our news and entertainment site 10 Daily."
It's entering a fairly swollen streaming market. In addition to Netflix and Stan, ABC, SBS, Seven, Nine Network, and Foxtel Now offer broadcast video on demand services.
Find out more information on the streaming service, including all available titles here.
---