Huawei has beat Samsung to the chase, after launching its new Mate 20 Pro in London overnight, featuring an in-display fingerprint scanner – an aspect widely tipped to launch on the Galaxy S10.
Landing in Australia November 1, Huawei's Mate 20 Pro will retail for A$1,599, with the base Mate 20 selling for A$1,099.
Consumers can buy the new phones from a range of local retailers including; JB Hi-Fi, Harvey Norman, Kogan, Optus and Vodafone.
The new Mate 20 Pro builds on the strengths of Huawei's P20 Pro, and is positioned as the crème de la crème of its 2018 smartphone portfolio.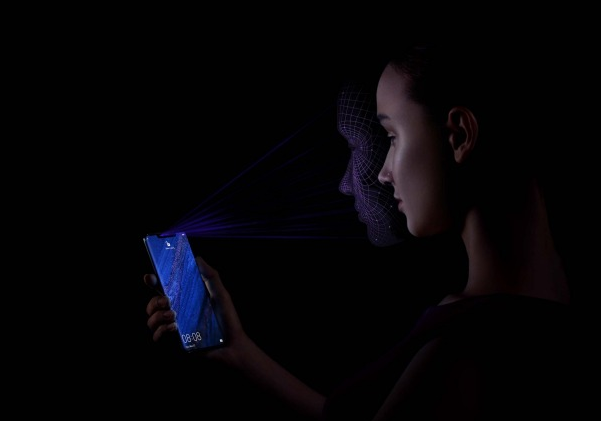 Like the P20 franchise, the Mate 20 Pro accompanies the base 'Mate 20' model, which houses an external rear fingerprint sensor.
Like Apple's iPhone XS, the Mate 20 Pro offers full 3D face unlocking via infrared lights to assist mapping.
Huawei's base Mate 20 incorporates a 6.45-inch LCD screen, and a comparatively small 'notch'.
By contrast, the Mate 20 Pro features a wide – albeit regularly sized – notch, 6.3-inch OLED screen (1,440p resolution) and a slimmer build.
Interestingly, the base Mate 20 offers a headphone jack, whilst the Mate 20 Pro doesn't – not an unusual omission for today's next-gen phones.
The Mate 20 Pro also supports wireless charging, whilst the base Mate 20 does not.
The Chinese company has also used the launch to debut its new superfast wired charging, which claims to offer 70% charge in half an hour.
Testing the realms of innovation, the new Mate 20 Pro allows users to wireless charge another Qi-capable phone simply by pressing both devices together.
Both Mate 20 devices feature a triple-lens Leica camera set-up, inspired by the former P20 Pro. Artificial intelligence capabilities remain core to the cameras' operations.
Whilst both the Mate 20 and Mate 20 Pro offer a 24MP front 'selfie' camera, the rear camera set-up is notably different.
The Mate 20 incorporates a 12MP wide angle (f/18) lens, 16MP ultra wide angle (f.2/2) lens and 8MP telephoto (f/2.4) lens.
By contrast, the Mate 20 Pro offers a 40MP wide angle (f/1.8) lens, 20MP ultra wide (f/2.2) lens and 8MP telephoto (f/2.4) lens.
Huawei claims both Mate devices will debut a new generation of video capture, with AI to smooth colour and panning shots in real time.
Of notable omission, Huawei has removed support for microSD, instead opting for its new 'Nano Memory' proprietary storage.
The news comes as competition in the premium smartphone market continues to heat up, following new flagship releases from Google, Apple, LG and Samsung in recent months.
Further information including device specifications are available on Huawei's website here.
---