It was show and tell time for Amazon today with the roll out of new Echo Plus speakers that now have a smart hub built in and an all-new Echo Show device.
The new Echo Plus technology that make Sonos sound systems look 'Old Hat' includes a significant update of the output sound with the introduction of a three-inch woofer and "increased back volume.
Also introduced is a new audio technology that Amazon is calling "local voice control,".
This allows owners to control a smart home even if the internet is down.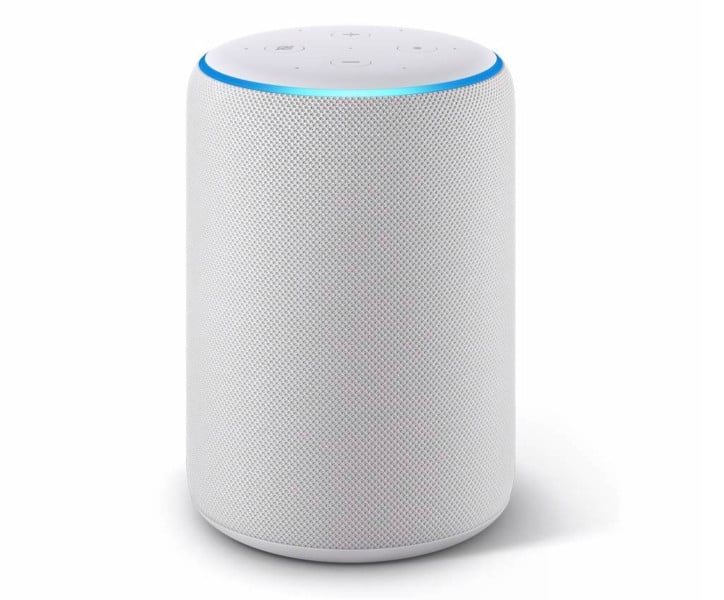 The device also has a temperature sensor built-in, which means you can ask Alexa the inside temperature or use the device in conjunction with compatible thermostats.
Another advancement for the Echo Plus is that it will now deliver superior Bass with the brand-new Echo Sub, you can also pair two Echo speakers into a stereo pair.
Observers at today's US launch said, "Having two Echo Plus speakers along with the sub is probably the best audio setup that the company has put together thus far".
The Amazon Echo Sub is designed to deliver down-firing, 100W deep bass sound through a woofer.
You're meant to pair it with an Echo or Echo Plus, which are sold separately, in order to get more "dynamic music that fills the room". And, with the Amazon Alexa app, you can easily pair the Echo Sub with two other compatible Echo devices to achieve a 2.1 stereo sound experience.
Amazon claims that it's simple to set up and use: just plug it in, open the Alexa app, wirelessly connect it to your Echo devices, and start controlling your music by voice.
Also introduced is the Echo Show which will be available in Australia shortly. It features a 10-inch HD display so when you ask Alexa to show you the weather, watch a video or pull up your shopping list you get a visual display. The screen is complemented by dual, side-firing 2 Neodymium drivers, a passive bass radiator and Dolby processing to deliver expansive sound.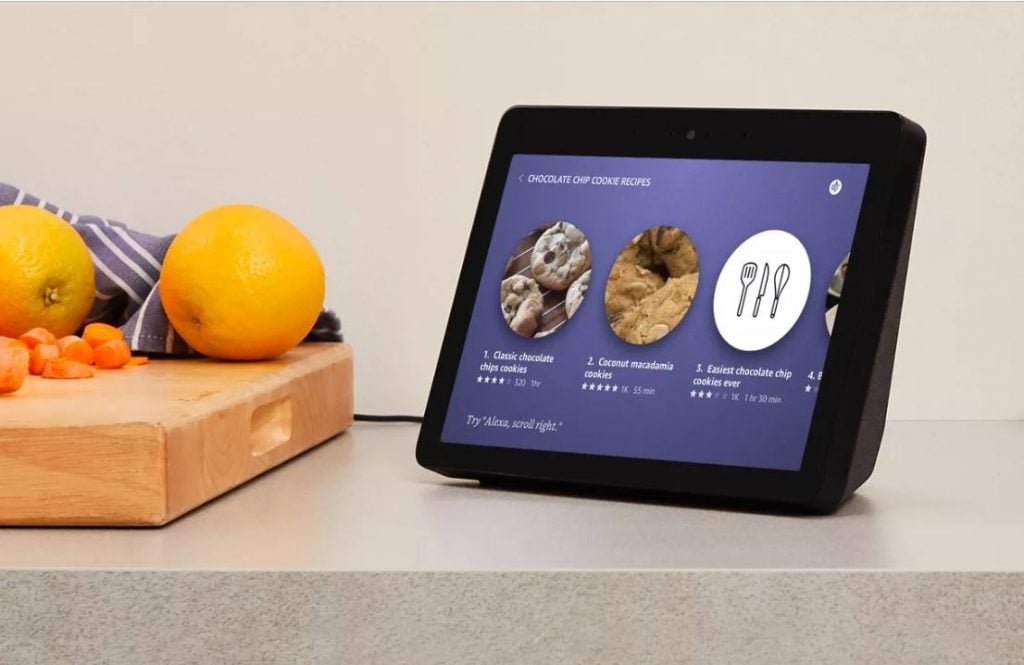 The all new design will retail for A$349. With a built-in Zigbee smart home hub, Echo Show makes it simple to start your smart home. Just say "Alexa, discover my devices," to automatically discover and set-up compatible light bulbs, plugs and switches without the need for additional hubs or apps.
Once set up, ask Alexa to turn on the lights or use the touch-screen to turn devices on and off, it also has a built-in, 5MP camera that supports high-definition video calling and can be used for hands-free calls
"Skype calling with Alexa has been made easy. According to Gaurav Sareen, Corporate Vice President, of Microsoft, "Hundreds of millions of Skype customers around the world can now make hands-free Skype calls from their Echo devices," said "This new experience makes it even easier to connect with friends and family and we can't wait for customers to try it out."
There is also a Built-In Web Browser Echo Show has a built-in web browser that can be opened by saying, "Alexa, open Silk" or "Alexa, open Firefox." Once open, you can use the on-screen keyboard to type a URL and visit a website. And like other browsers, you can bookmark your favourite websites for easy access.
The Show occupies an important position in the Echo line-up however an ongoing spat with Google means the Show currently can't play YouTube videos through an official app, a big downside for the product.
You can still watch YouTube videos through the Show's browser claims Amazon.
The all new Echo Plus with the built-in Zigbee hub, plus an upgraded speaker and a new design will be the same price as the old model A$229.00.
The all new Echo Dot, which comes with a new Alexa speaker and updated fabric design will retail for A$79.00.
Amazon's voice assistant, which started as the centerpiece to the company's Echo smart speaker line, is also being expanded into the kitchen and car.
The company kicked off the smart speaker category in 2014 with the release of its first Echo smart speaker and has dominated it since. The Echo is the most used smart speaker in the United States, followed by Google Home, Sonos has less than 4% share.
AmazonBasics Microwave
Say "Alexa, one potato," and the AmazonBasics Microwave which is set to sell in the USA for sub $100 will help you whip up dinner, and it'll even know just how long to cook it for. The company took its most popular Amazon Basics microwave and added an Alexa button, but not microphones or internet access. You have to tell an Echo to add time to the microwave, or ask it to stop.
The microwave also has Dash integration, which lets you order something directly from Amazon, like more popcorn.
Alexa Wall Clock
You can hang Alexa up on the wall now in the form of a $40 wall clock that can set and manage timers, as well as tell time. Like the microwave, the clock doesn't have its own microphones. You control it with your existing Echo speaker or the Alexa app. It ships later this year.
Updated Echo Dot, Echo Plus
The Echo Dot is the most popular Echo, and "the best selling speaker ever" according to Amazon. The company has slightly redesigned the Echo Dot. It now features a fabric covering and a rounded shape. It looks like a tiny ottoman (and a Google Home). Amazon says the device will have better, and louder, sound. The Echo Dot will continue to cost $79.
---