The Prizma medical smartphone case created by mobile and e-health company G Medical Innovations is now available on its online store.
The Prizma medical smartphone case is used in conjunction with its app via Bluetooth measures a user's heart rate, stress level, ECG, body temperature and oxygen saturation.
The case comes in either a customised setting for the iPhone 7, Alcatel Idol 4 and Samsung Galaxy S7 or universal for every other device.
Dr. Yacov Geva, CEO at G Medical says, "Launching our online store and making Prizma accessible to individuals provides consumers with the opportunity to transform personal healthcare and self-monitoring, giving Prizma users more control over their health and enabling caregivers to have direct communication with their patients".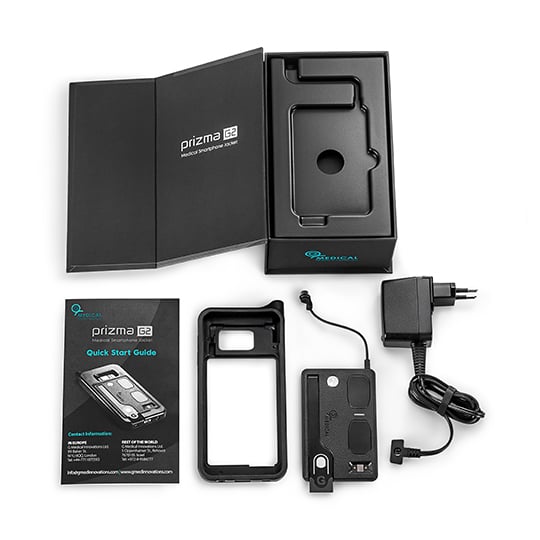 G Medical Innovations says the launch marks the first time that the Prizma will be made available to consumers for direct purchase, thereby enabling users to monitor and receive immediate and real-time medical measurements, view their medical trends and share test results with any third party.
Users can create an individual patient profile via a dedicated user portal, and can share their tests results with caregivers, medical professionals, and anyone else nominated by the patient.
The Prizma has received approvals from regulatory authorities such as the FDA and TGA, and has also been approved for CE marking.
The Prizma uses an app available for download from the Apple App Store or Google Play.
The customised and universal Prizma case is $249 and available here.
---