South Korean high-end audio manufacturer Astell & Kern has revealed its first 32bit flagship digital audio player, plus several new devices and accessories at the Munich High End trade fair.
Aside from the new KANN Cube announced last month, the iRiver subsidiary also showed off its new flagship A&ultima SP2000 player, a headphone amplifier module for the SP1000, and a pair of in-ear monitors.
The SP2000 is the first Astell & Kern player to support high-resolution 32bit/768kHz audio using two Asahi Kasei DACs configured in dual mono, and can also support DSD up to DSD512.
The SP2000 also features an octa-core CPU, 5-inch touchscreen, 512GB internal storage, dual band Wi-Fi and Bluetooth 4.1, available in either copper or stainless steel.
Support for Master Quality Authenticated audio is in the process of final testing and certification.
The company also showed off a new amp module for the SP1000, featuring a 3,700mAh battery Astell& Kern claims can drive power hungry headphones for up to 9 hours of continuous playback.
The player docks with the module and doesn't require any external cables or controls.
Astell & Kern's existing partnership with German manufacturer Beyerdynamic continues with the announcement of the AKT9iE in-ear monitors (IEM).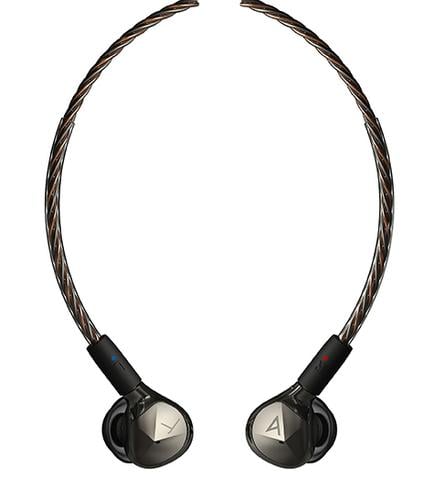 The new IEMs are an update to the existing AKT8iE and Astell & Kern said they've been optimised for use with its range of players.
Astell & Kern's Australian distributor BusiSoft AV said we can expect the SP2000 and SP1000AMP to hit our shores next month priced at $4,999 and $1,119 respectively.
The AKT9iE in-ear monitors are due in July at $1,699.
---