Samsung is taking on the likes of Fitbit and the Apple Watch with its latest fitness-centric smartwatch, the Galaxy Watch Active, a worthy competitor which values connectivity and functionality with health tracking features.
The technology behemoth provides three levels of smartwatches; the Galaxy Watch (all fitness tracking capabilities plus SIM-support to make calls etc), the new Galaxy Watch Active (a refresh of the Samsung Gear), and upcoming Galaxy Fit and Fit E.
The later is expected to reach Australia in May, with pricing yet to be confirmed.
On first look, the Samsung Galaxy Watch Active looks great. The pre-loaded 'Breathe' watch face is dynamic and can be customised to your preference.
The AMOLED screen is clear and colourful, its brightness levels can be adjusted and the clock face can be changed on the watch itself — whereas on a Fitbit Versa users would do this via the app.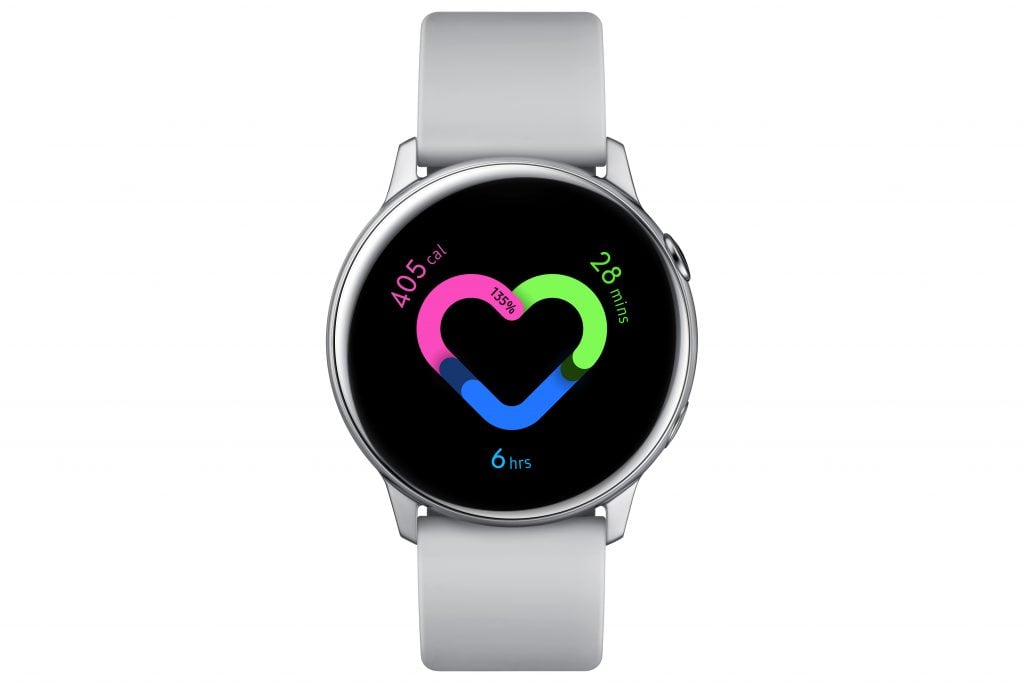 Like the Fitbit Versa, it has the ability to detect activities and will log details automatically — it can track up to seven exercises and the rest can be manually logged.
It ships with a magnetic wireless charger with a USB connection. The device charges quickly from what I have seen so far and easily charges on the back of the Galaxy S10 (provided you place it in the correct location).
It is water resistant (including chlorine and salt water) with the ability to enable Water Lock which will "push" or repel water from the sensor. The smartwatch will have stroke logging capabilities via a software update this June.
The smartwatch is compatible with all Android models and can work with Apple iPhones, however, it won't sync with iMessage and other iOS-centric apps.
Even though I use an Android model it's not a Samsung so upon startup I needed to download numerous apps and plug-ins — including Watch Active Plugin, Samsung Accessory Service, Samsung Health, Galaxy Wearable, and Samsung Pay.
This isn't a major detriment, and it didn't take long to download these apps and set up a Samsung account, however it does indicate that this smartwatch is designed to work best with the Galaxy S10.
There are two main apps that work with the Watch Active: Galaxy Wearable and Samsung Health.
The Samsung Health app is akin to the Fitbit app, via this app you can see all your tracked fitness data, manually log details, join challenge groups, and discover new fitness regimes/programmes to add into your workout routines.
The Galaxy Wearable app is the control hub of all your wearables and via this app, users can update clockfaces, check battery life and connectivity, change notification settings, add apps to the watch, and enable Samsung Pay (via NFC).
See more information on the Galaxy Watch Active in our article here and more information on the Galaxy S10 range in the SmartHouse online magazine here.
The Samsung Galaxy Watch Active is currently on sale on the Samsung website for $50 off its RRP (usually $349).
ChannelNews will publish a full review on the Samsung Galaxy Watch Active in coming weeks.
---