Australian-owned retail giant, Cotton On, has released an Alexa-powered smart speaker ($99.99) to its stationary chain 'Typo', with the product complementing its stable of stylish home office supplies.
Spotted by Ausdroid, the high-street stationary and gift store is currently offering the speaker in-store and online.
According to the product listing on Typo, the speaker is compatible with Amazon Alexa Voice Services and can be controlled by Push-To-Talk or through a free app — saying "Alexa" will not activate the speaker.
Looking at the speaker, it is an Omars Smart Wireless Speaker DOGO, currently for sale on Amazon Australia for $139.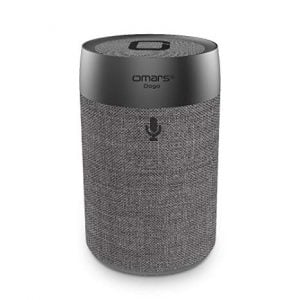 The smart speaker connects to a home Wi-Fi network or mobile hotspot via tethering to 3G/4G with a smartphone.
It offers a multi-room listening experience and boasts five hours of playback time.
The voice-controlled speaker features a knitted fabric covering, emulating many smart speakers on the market, and measures just 10.3cm x 6.5cm
On sale for $99.99, it's cheaper than a Google Home smart speaker or Amazon Echo, but will no doubt appeal to the younger market who frequent Typo's stores.
---