French audio brand Focal is preparing to release its first audio-video processor, the huge (and hugely expensive) Astral 16.
Featuring 12 channels amplified up to 200 watts each at 8 ohms, along with four XLR outputs, theAstral 16 aims to provide high-quality audio and video processing in multiple rooms.
Audio can also be optimised for rooms using the in-built room calibration powered by Dirac Live.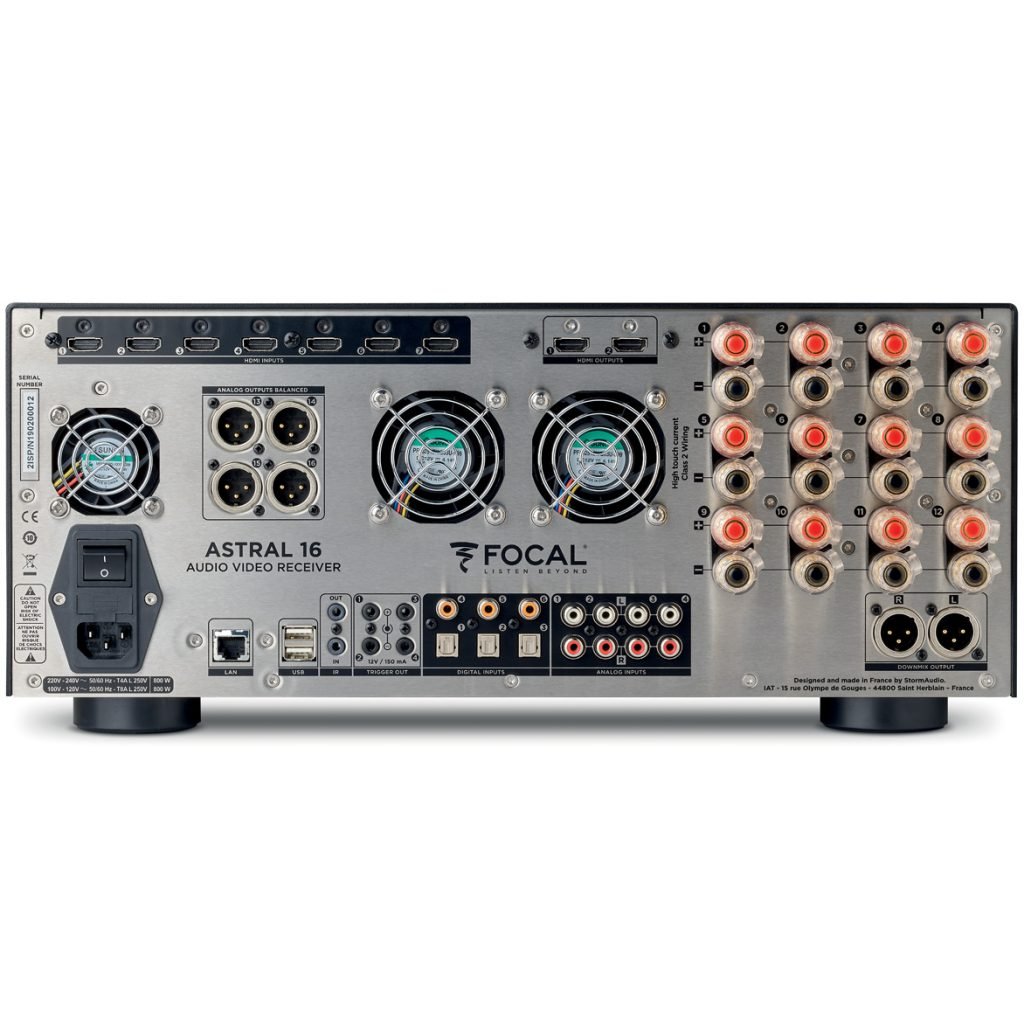 An iOS app can be used to direct audio in to one room and video in to another, though currently no word on an Android app.
The Astral 16 has seven HDMI with support up to 4K, and two HDMI enhanced audio return channel outputs.
Audio inputs include 3 coaxial digital and 3 optical digital inputs, and 4 analog RCA inputs.
The Astral 16 supports sampling frequencies up to 192kHz.
Australian release and pricing is still to be confirmed, but is releasing in Europe next month, with a €20,000 price tag.
Focal recently changed distributors to join BusiSoft AV.
---